Trending:
Reznikov and the Ukrainian paratroopers have tested another batch of Western military equipment: Strykers and Cougars in capable hands. Video.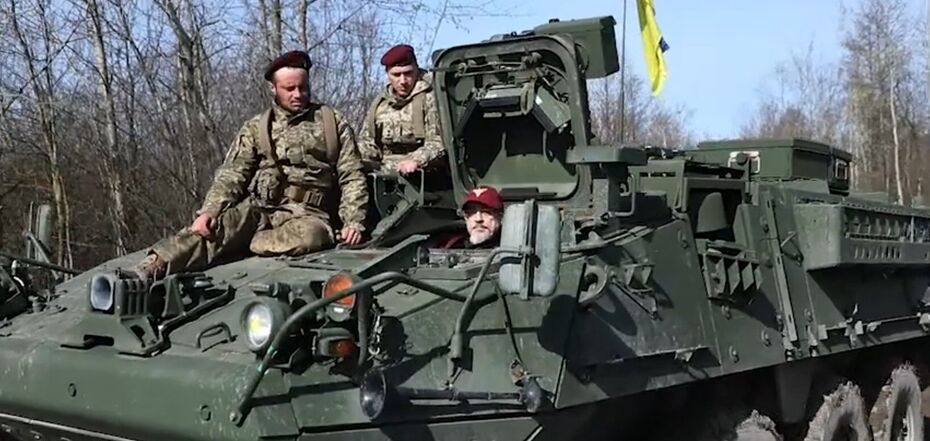 New AFVs will bring us closer to victory, says Defence Minister
Minister of Defence Oleksii Reznikov together with soldiers of the Air Assault Forces of the Armed Forces of Ukraine tested the American Stryker and Cougar armoured vehicles. He noted that the modern armoured fighting vehicles received from the United States are now in the capable hands of Ukrainian paratroopers.
Reznikov posted the video on his Twitter account on March 30. "Strykers & Cougars are now in the capable hands of the Ukrainian Air Assault Forces. I took them for a test drive. I am glad that the best military in the world receive the best equipment from our partners," the Defence Minister wrote.
He expressed confidence that the new armoured vehicles from Western partners would bring Ukraine closer to victory over the aggressor.
Reznikov also expressed his gratitude to US President Joe Biden, Pentagon Chief of Staff Austin Lloyd and the entire American people for their assistance.
Is being supplemented by...