Trending:
Reveals hidden features: an optical illusion that defines a person's character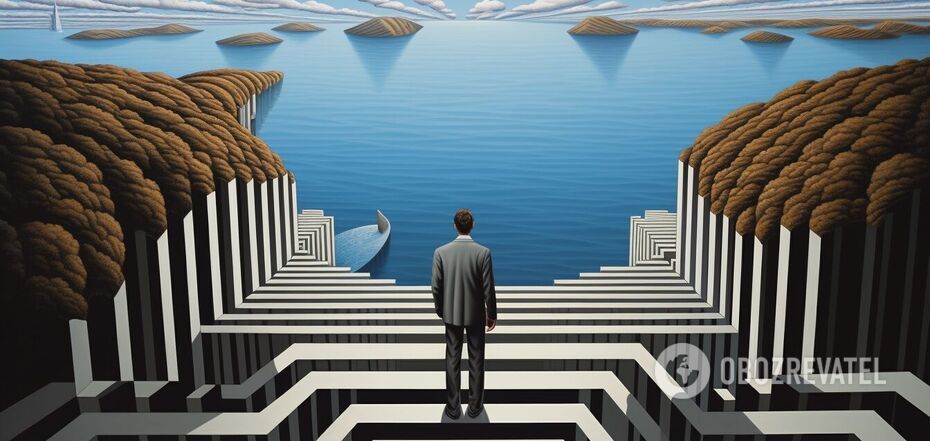 Psychological test
Optical illusions can test your IQ, vision, logical and analytical thinking, and some can even tell you about your character and hidden potential. All you have to do is look at the picture and tell us what you saw first.
Jagran Josh has published an interesting psychological test that will determine how you express your love and affection for your partner. The puzzle will reveal the secret corners of your character.
The optical illusion depicts five objects, what did you see first?
Each object has its own meaning and will characterize you as a person in a romantic relationship accordingly. The picture shows a house, the moon, a wolf, a tree, and a human face.
House
If you see a house, it means that you value your relationship and do everything you can to keep it alive. Feelings of confidence and trust are the most important things you try to create in a relationship with a person. This also applies to friendships and family relationships. You always know what to say and how to resolve a conflict.
Moon
People who chose the Moon are big dreamers who want to achieve more in the future. The moon symbolizes your inner world of dreams and creative pursuits, such as reading, painting, or studying art. In relationships, you are a romantic, so you express your love in poetry, sincere letters, or songs.
Wolf
You're a passionate person if you were the first to see a wolf. You show your love and care for your loved one and give them enough time. It is important for you to be there for them at the right time.
Tree
A tree means that you carry some emotional burden from the past. When it comes to expressing your feelings, you are reluctant to do so in order not to show your vulnerability. You tell about your feelings and fears only to people who have stood the test of time and earned your trust.
Face
You prefer romantic relationships to work or other activities and will always find time to be with your loved one and show your care.
Earlier, OBOZREVATEL published an optical illusion that will help you determine how emotional you are.
Subscribe to OBOZREVATEL 's Telegram and Viber channels to keep up with the latest developments.