Trending:
Researchers have created the first detailed 3D reconstruction of the Titanic. Photo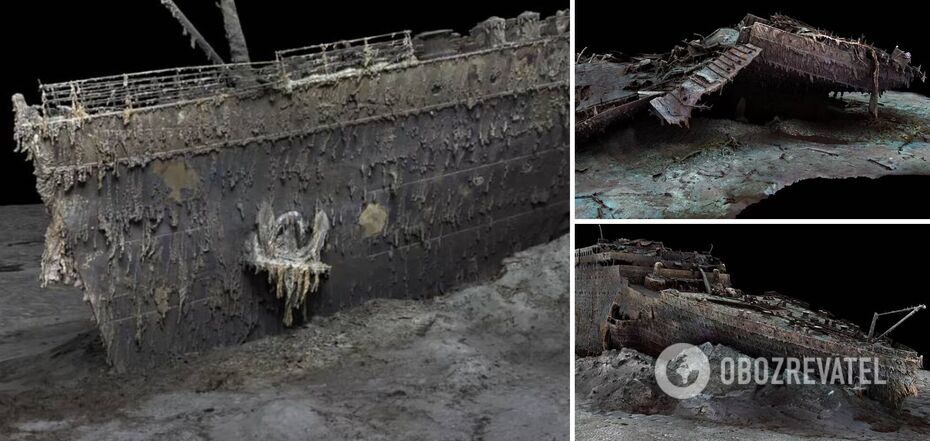 Researchers created the first detailed 3D reconstruction of the Titanic
A team of researchers has for the first time successfully created a detailed 3D reconstruction of the passenger liner Titanic, which sank in the Atlantic Ocean on April 15, 1912. To achieve this result, more than 700,000 pictures of the ship were taken at the bottom of the ocean.
This is reported by the publication of the BBC. Pictures were made with special cameras that spent more than 200 hours underwater, scanning the remains of the ship up and down (to see pictures, scroll through the news to the end).
In the summer of 2022, Magellan Ltd and Atlantic Productions collaborated on a project that resulted in the first detailed 3D reconstruction of the legendary passenger liner Titanic.
Using photographs from the research they were able to accurately recreate the look and details of the ship.
The scan shows two parts of the liner lying 800 meters apart, as well as the wreckage of the ship.
"Scattered objects, including statues and unopened champagne bottles, can be seen in the debris pile," reads the description for the 3D reconstruction.
According to Gerhard Seiffert, head of the expedition, the underwater scan of the Titanic is the largest project he has ever undertaken.
"The depth is almost 4,000 meters, there are interfering currents, at the same time we were forbidden to touch anything so as not to damage the wreckage," he said in a comment to the BBC.
Researcher Parks Stevenson, who has been researching the Titanic for years, said the scan reproduces the wreckage of the ship that has been underwater for more than 100 years.
"It allows you to see the wreckage as if you were looking at it underwater," he said.
Stevenson said the 3D reconstruction will help determine "the nature of the collision with the iceberg" that led to the sinking.
Earlier OBOZREVATEL also told about the fact that scientists managed to shoot a unique video of the sinking of the Titanic and show previously unknown details.
Only verified information in our Telegram channel Obozrevatel and Viber. Do not be fooled by fakes!