Trending:
Red pillars of the aurora borealis seen in Ukraine: photos of an impressive sight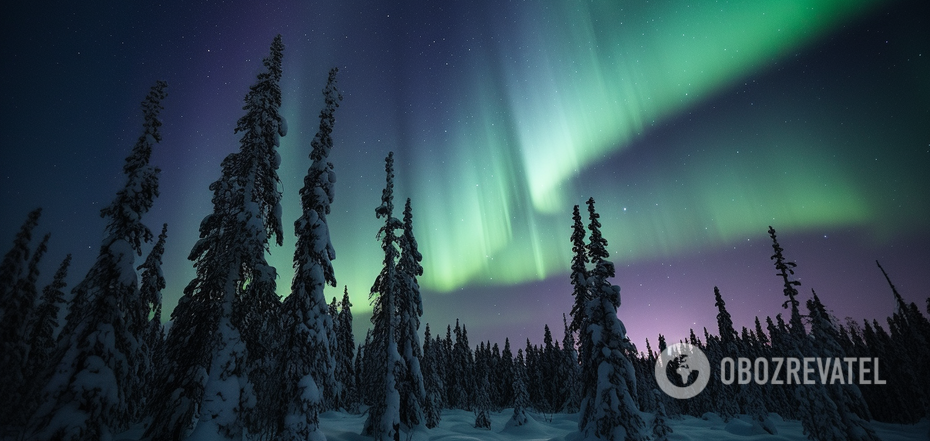 The aurora borealis was recorded over Ukraine for the second time this year
Despite the fact that Ukraine is located far south of the Arctic Circle, the aurora borealis, a phenomenon typical of this zone, is observed in our country every few years. But this year it was seen for the second time.
On the night of September 25, it occurred over the Kharkiv region and looked like red pillars. It was recorded by a user of the Astropolis forum of the Kyiv Astronomy Club under the nickname RPM RPM. (To see the photo, read the news to the end)
He provided the exact coordinates and time of the photo. The photo was taken in the Bohodukhiv district of Kharkiv region, in the town of Kolomak, geographical coordinates - 49.8° north latitude. The time of recording was September 25, 2023, 03:15 Kyiv time.
"Nowadays, I try not to react to alarms, but this time it was impossible to avoid the bright spectacle," the author of the photo wrote. He said that he was preparing to observe the night sky and accidentally noticed how the glow was ending. So he packed up his equipment, dressed warmly, and went outside to take a few shots.
According to the author, he managed to capture only a rather faint glow. The brightest phenomenon was visible 20 minutes before. The last bright flash occurred 3 minutes later.
The phenomenon was caused by a strong geomagnetic storm that hit the Earth on the night of September 25. According to the Nebo Segodnya telegram channel, it was caused by the arrival of a coronal mass ejection that occurred on the Sun on September 20. It is this mass that causes the solar wind, which, when it enters the Earth's atmosphere, causes the glow. Charged particles coming from the Sun enter the atmosphere and, under the influence of the Earth's magnetic field, are directed to the north or south magnetic pole. There, they enter the upper atmosphere, collide with molecules or atoms of atmospheric gases, excite them, and make them emit visible light. This is how arcs, streaks, ribbons, spots, and other forms of aurora appear. They can be of different colors, but usually they are quite bright.
As OBOZREVATEL wrote, the last time the glow over Ukraine was recorded in the evening of April 23 this year. Then it could be seen by residents of different parts of our country.
Subscribe to OBOZREVATEL'sTelegram and Viber channels to keep up with the latest developments.