Trending:
Record harvest guaranteed: how to make bread fertilizer and what plants to feed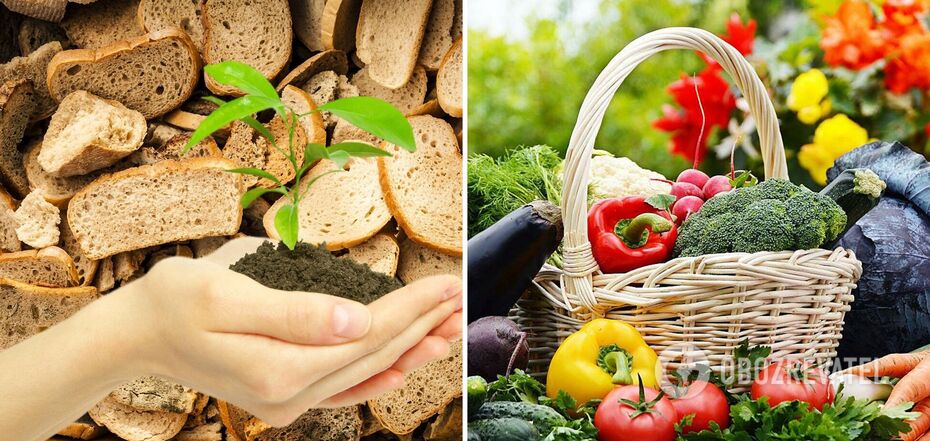 Bread fertilizer
The basis of bread fertilizer is yeast, which contains a large amount of micro- and macro-elements. There is a processing of organic active substances by soil bacteria, resulting in the production of nitrogen and potassiumб the main nutrients for vegetable crops.
There are also risks, as yeast can reduce calcium levels, so bread fertilizer for garden crops is better applied together with wood ash. How to make fertilizer from bread and what to feed, OBOZREVATEL figured out .
What is the use of bread fertilizer?
Bread fertilizer will increase the resistance of plants to diseases and pests.
Yeast accelerates the growth of the root system.
Yeast is a plant growth stimulator.
Bread fertilizer will strengthen the entire vegetative part of plants.
The fertilizer can also be used in weed control.
How to prepare the fertilizer
Keep in mind that in the process of fermentation the bread will emit a specific smell, so it is better not to store the tincture in the kitchen and indoors in general. You can put the container in the shed or on the balcony. The place should be shady and windless.
Cut the bread or breadcrumbs into cubes of about 1-2 cm.
Prepare a container for soaking, put breadcrumbs in it and pour water over them. Bread should be completely covered with liquid.
Press the infusion with a lid with a weight. The breadcrumbs will limp, but they should not float to the surface.
Add some organics like nettles, dandelions or any other weeds.
Infuse the bread fertilizer until a fermentation reaction occurs. As a rule, this takes at least a week.
What plants can be fertilised with bread fertiliser
Yeast does not belong to the category of universal fertilizer. For some plants, this fertilizer is contraindicated.
Bread fertilizer is suitable for:
tomatoes;
zucchinis;
beans;
beets;
cucumbers;
carrots;
bell peppers;
strawberries;
garden flowers and houseplants;
trees and shrubs.
But not:
potatoes;
garlic;
onions.
Earlier OBOZREVATEL told what fertilizers you can feed fruit trees and shrubs in July.
Subscribe to the channels OBOZREVATEL in Telegram and Viber to keep up with the latest developments.