Trending:
Radishes can be planted in August: how to harvest before winter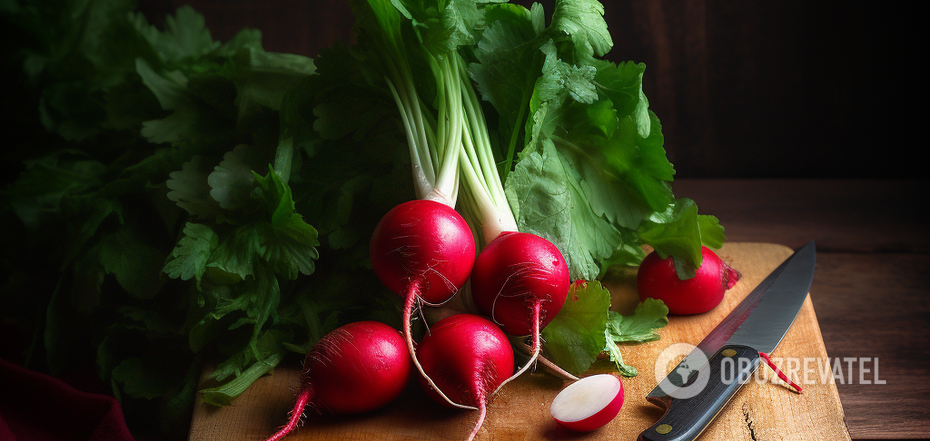 A second season of growing radishes can be arranged in August.
Radishes are considered the first vegetable of the year and are harvested as early as spring. The appearance of the bright pink fruit on the table marks the beginning of a new season. The rapidly maturing crop can give several harvests during the warm season. According to experienced gardeners, it can be planted in August and harvested until the end of Indian summer.
OBOZREVATEL learned how to do it properly and what varieties and methods of planting to choose for the fall harvest.
How to choose a variety
It is better to give preference to cold-resistant varieties. They should well tolerate frosts because the fall is rapidly approaching. However, early varieties with a ripening period of 20-30 days will also be suitable, if you plan to finish harvesting in warm days.
How to plant radishes for the fall
If you decide to sow a later variety, plant the vegetable at a depth of 2-3 cm with a distance of 5-6 cm between plants and 15-20 cm between rows. Provide the radish with enough sun, wind protection and well-drained soil. Late varieties do not need abundant watering. Thus, the plants will not go into foliage and give more strength for the formation of root crops. However, they will have to protect themselves from frosts. If the weather forecast indicates their approach, then the bed should be covered with straw or twigs.
Earlier varieties are planted in August, at a depth of only 1-2 cm. The distance between plants is 3-4 cm and 10-15 cm between rows. They will not need a lot of sunlight. It will be better to choose a penumbra. A lot of water and properly fertilized soil will keep the vegetable from hardness and bitterness. Collect early radish as the fruits ripen.
Earlier OBOZREVATEL shared how to store garlic harvest properly.
Subscribe to OBOZREVATEL channels on Telegram and Viber to be aware of the latest events.