Trending:
Quickly spoiling clothes: mistakes that are often made during washing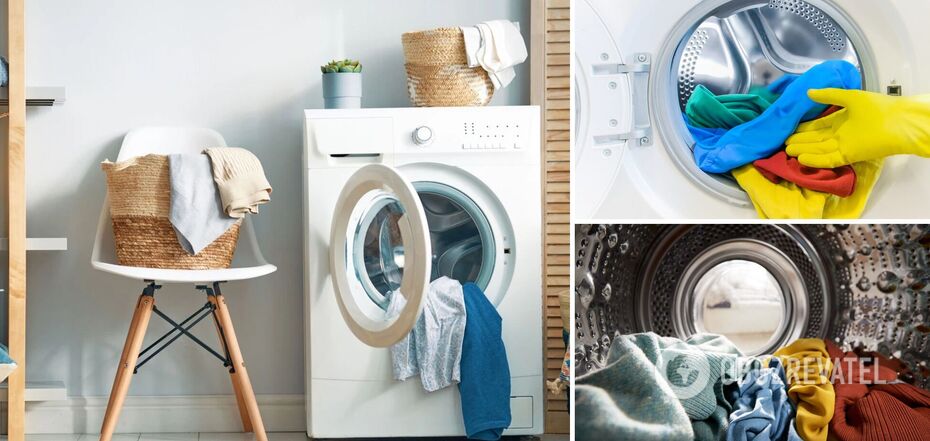 Correctly loaded laundry ensures gentle washing
No matter how sophisticated your washing machine is, the results of your laundry still depend on how well you use it. It's important to choose the right programme and the right temperature. But that's not all. Almost everyone makes four mistakes when washing clothes in a machine, which ultimately lead to rapid damage to things.
OBOZREVATEL tells you about these mistakes and how to avoid them.
Pay attention to the label
Every item you buy in a store has a detailed cheat sheet on how to properly care for it. Do not neglect it. Even a short cycle at 30 degrees water is not suitable for all things. Not to mention spinning. What works well with a cotton sweatshirt or towels can completely destroy delicate linen or fine synthetics. And machine drying is not suitable for all things. So read labels and group your laundry according to their recommendations.
Check your pockets
A phone forgotten in a pocket before washing sounds terrible. But that's not all the trouble that awaits you if you don't empty the pockets of all your clothes. Paper napkins will get wet and stick to all your clothes like snow, small items like coins can simply tear the fabric during the spin cycle, and printed materials will leave ink marks. Not all of these flaws can be corrected later.
Turn your clothes inside out
It is not only jeans and T-shirts with prints that should be turned out before washing, but all clothes in general. This will protect the front of the garment from damage when it rubs against each other while it is spinning in the drum. This will also protect decorative items such as rhinestones, embroidery or sequins from damage.
Straighten items before washing
Of course, if you put clothes in the drum that are nicely stacked, this will prevent the machine from washing them properly. But crumpled socks and sleeves and trouser legs stuffed inside will also make it harder to care for them. Before washing, straighten each garment, fasten all zips and buttons and pull out any inside-out sleeves and trouser legs so that they are straight.
Previously OBOZREVATEL told how to get rid of deodorant stains on things.
Subscribe to OBOZREVATEL's Telegram and Viber channels to keep up with the latest news.