Trending:
Quickly find the rabbit: an optical illusion that can break your brain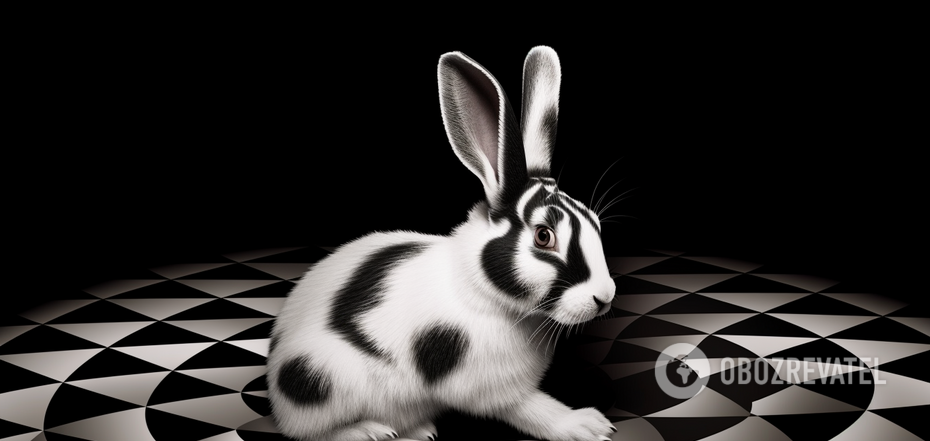 Optical illusion about a rabbit
Puzzles, tests and optical illusions will help to keep your brain in tone. This is not only interesting, but also a useful way to spend time and distract yourself from daily worries. Scientists note: daily exercise may even reduce the risk of some neurological diseases in the long term.
An optical illusion drawn in the style of ancient engravings is gaining popularity online. A large turtle sits on the coast, but a rabbit is hidden among the rocks, bushes and trees. Try to find it as quickly as possible.
This is a fun, fascinating, but rather complex optical illusion. Only people with perfect eyesight and high level of concentration will be able to find the rabbit in 6 seconds.
Even if you didn't manage to solve the puzzle quickly - don't be upset. Think of such tests as exercises to improve cognitive skills, concentration and brain function.
The test caused a stir among social network users, because it is quite difficult to notice a hidden detail in such a short period of time.
Did you manage to notice the rabbit in 6 seconds? Below we publish the answer: the animal hid between tree branches.
Psychologists often use optical illusions to typologize personalities. The main thing is to give an answer immediately, without thinking about it, and focusing on intuition rather than logic. A simple test will help to determine the main character traits and show whether you are inclined to take the role of a leader in the team.
Earlier OBOZREVATEL published the Rorschach test: one ink blot will tell whether you are ready to move forward to success or still can not heal from past wounds.
Subscribe to OBOZREVATEL 's Telegram and Viberchannels to stay up to date.