Trending:
Quickly determine what kind of person you are: a clever optical illusion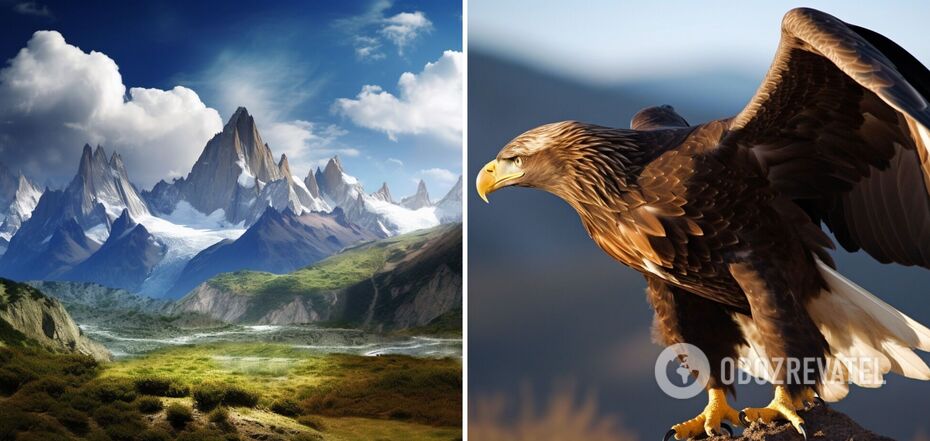 Optical test about the mountain and the eagle. Illustrative image
Psychologists often use optical illusions to typify personalities. The main thing is to give an answer immediately, without hesitation, and relying on intuition rather than logic.
An interesting test is gaining popularity on the web to help identify dominant personality traits. The optical illusion was first demonstrated on TikTok by Mia Yilin. Look at the image and tell us what you saw first.
Eagle
You have a natural charm that captivates everyone around you. Your presence lights up a room - people are drawn to your magnetic personality. Being naturally charismatic leaders, you are able to lead a crowd.
However, be careful - excessive altruism and a desire to help others can lead you to ignore your own needs and feelings in an effort to please others. You should learn to say no when too much is asked of you.
Grief
You are rational, productive and very hardworking. You always need to strive for more, learn something, work on a project and implement new ideas.
However, success is not the main goal of your life. You have a natural ability to find beauty in the simplest things. You need to learn how to rest and relax, otherwise excessive stress can lead to health problems.
By the way, psychiatrist Hermann Rorschach has developed a unique test. A single inkblot will tell you whether you are ready to move forward to success or whether you are still unable to heal from past wounds. The Rorschach Test is used to determine the peculiarities of a person's thought processes and assess their emotional state.
Earlier, OBOZREVATEL published a puzzle that will help determine the level of trustworthiness.
Subscribe to OBOZREVATEL's Telegram, Viber and Threads channels to keep up with the latest developments.