Trending:
Quick pan pizza in 10 minutes: a simple recipe for a hearty meal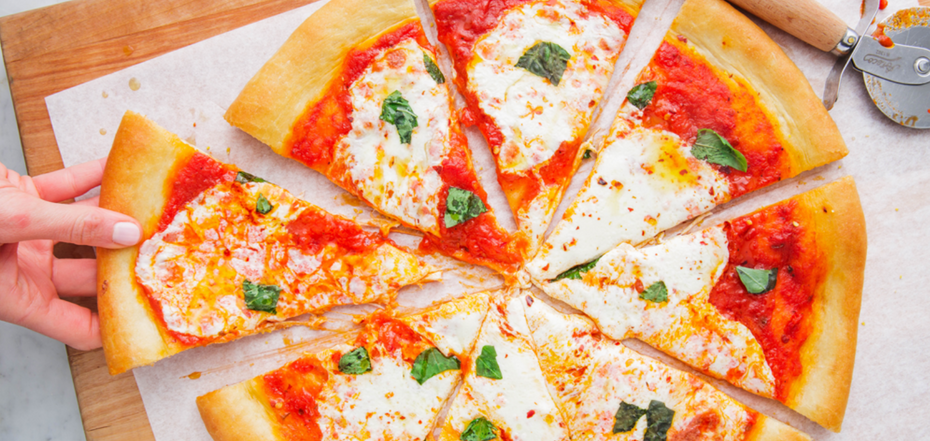 Homemade pizza recipe
Homemade pizza is a simple dish that can be cooked in the oven and in a pan. For toppings you can use: meat, minced meat, sausage, cheese, tomato paste, mushrooms, vegetables.
Culinarian Anna shared a quick pan pizza recipe on Instagram, with a delicious topping that only takes 10 minutes to make.
Ingredients:
kefir - 200 ml
eggs - 1 pc
flour - 350g
salt - 1 tsp.
sugar - 2 tsp.
soda - 1/3 tsp.
baking powder - 1 tsp.
vegetable oil - 2 tbsp.
Filling:
tomato sauce/ketchup
Italian herbs
sausage
black olives
corn
cheese
Method of preparation:
1. Whisk the egg with the kefir, salt and sugar. Add the sifted flour, baking soda, baking powder and knead the dough.
2. Add the butter, transfer the dough to a work surface and knead for 2-3 minutes, it should be slightly sticky to your hands, if it is very sticky, add a tablespoon of flour.
3. Transfer the dough to a bowl greased with oil and leave for 30 minutes. After standing it will be soft and elastic.
4. Divide the dough into 2/3/4 portions, depending on how thick you want the pizza to be. Flour the surface and roll out the dough into a circle 26 cm in diameter.
5. Place it in the pan and cook for 5 minutes under the lid on minimum heat. Turn it over and place the filling on the browned part, cover and cook for another 10 minutes.
Serve the finished pizza immediately!
You can also find recipes on OBOZREVATEL:
<a href="https://food.obozrevatel.com/vyipechka-i-desertyi/pitstsa-bez-testa-s-tuntsom.htm" target="_blank">Pizza without dough with tuna</a>
<a href="https://food.obozrevatel.com/vyipechka-i-desertyi/pitstsa-s-shampinonami.htm" target="_blank">Pizza with mushrooms</a>