Trending:
Punctuality is not their thing: which airlines' flights are most often delayed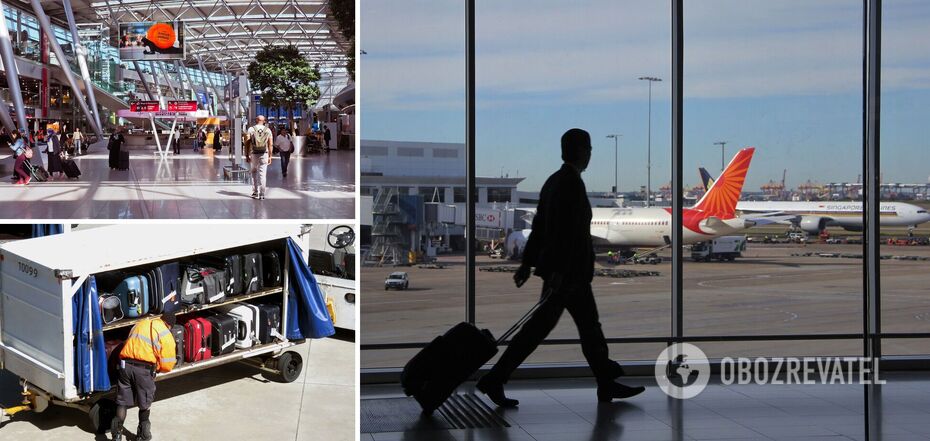 The most unpunctual companies in the world
Just imagine: you have planned a vacation on the other side of the world, you've chosen a route with one or two connections, calculated everything to the minute and then the unexpected happened - one of the flights was delayed for 2 hours. Of course, the airlines will help you quickly find new tickets, but how long do you have to wait in the waiting room?
To minimize this risk, you should know which world-renowned carriers have the status of the most unpunctual.
The relevant study was conducted by the British Civil Aviation Authority. Specialists have analyzed more than 385 thousand flights last summer to understand what tourists should expect this year.
The leader of the anti-rating was the Hungarian company Wizz Air, which before the war was very popular in Ukraine. The analysis showed that of more than 15 thousand flights to and from the UK, 66% were delayed for more than 15 minutes. On average, passengers had to wait almost an hour for departure.
Second place went to British charter company Tui Airways, which had 61.3 percent of its summer flights late last year. Customers of this carrier waited on average about 46 minutes for their flights.
The rest of the companies are in the following order:
Lufthansa, Germany - 49.3% of flights delayed;
Air Portugal, Portugal - 48.5%;
EasyJet, UK - 47.8%;
Ryanair, Ireland - 47.1%;
Air France, France - 45.3%;
Jet2.com, U.K. - 45.1%;
British Airways, U.K. - 44.3%;
Virgin Atlantic, U.K. - 41.6%.
However, it is not only the British government organization that is interested in statistics on flight delays. Many other companies and media analyze this area every year from different perspectives. In particular, the publication CNN Travel analyzed the data for May-July 2022 and created a ranking of airports with the greatest flight delays.
At the top of the list was Toronto Pearson International Airport in Canada. Every second flight departed from here with a delay. Frankfurt Airport in Germany was not far behind, with 45.44% of flights departing with delays.
For Paris Charles de Gaulle Airport in France the figure is 43.2%, for Schinpohl Airport in Amsterdam it is 41.5%, and for London Gatwick Airport it is 41.1%.
Journalists also analyzed the number of cancelled flights last summer. It turned out that Chinese airports had the most of them. Overall, the ranking is as follows:
Bao'an International Airport, China - 7.9 percent;
Newark Liberty International Airport, USA - 7.4%;
LaGuardia Airport, U.S. - 7%;
Toronto Pearson International Airport, Canada - 6.5%;
Sukarno-Hatta International Airport, Indonesia - 6.2%.
It is important to note that flight delays are a normal occurrence and occur all the time. It is primarily due to various technical problems and weather conditions.
However, do not rush to get upset if you have to wait several hours for your plane. In this case you should be aware of your rights. The airline is obligated to compensate you for the time spent. This may look as follows:
a full refund or a free ticket exchange;
payment of compensation for non-pecuniary damage (between 250 and 600 €);
payment of a hotel room for the period of the delay;
free meals.
All this applies provided that the delay is due to the fault of the airline. That is, if you have to wait for a flight due to weather deterioration or the outbreak of hostilities - no one will reimburse you.
In addition, you should understand that the airline itself will not offer you all these bonuses. You yourself must go to the representative of the carrier and demand what you are entitled to. To do this you will need to show your ticket, passport and, if necessary, write a statement.
If the company denied you compensation, you can go to court. But do not put it off in a long box, because the sooner you share your problem with law enforcement, the more chances to get a positive decision.
Previously OBOZREVATEL told what to read on the plane.
Only verified information in our Telegram channel Obozrevatel and Viber. Do not be fooled by fakes!