Trending:
Prepare your garden for fall: what you need to do in August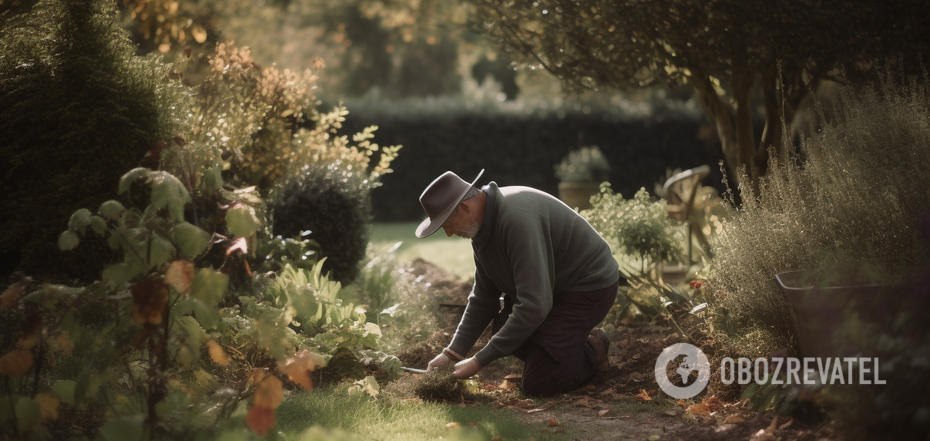 How to prepare garden plants for fall
The end of summer is a busy period for gardeners and vegetable gardeners. The cooler days of fall are approaching, so there should be time to prepare the garden for a long frost.
Michael Griffiths, gardening expert, tells us what is a must-do in August. Not only is it important to prune plants, but also to saturate the soil with nutrients.
Fertilizing
August is not only the harvest season, but also the period when the buds and flower stalks of the future crop are forming. At the end of summer you can fertilize the soil with organic fertilizer. Organic fertilizers are useful for saturating the soil with nutritious microorganisms. If you put enough nutrients in August, the soil will not be depleted in the fall and winter.
Organic fertilizers are also needed to feed worms, which loosen the soil and saturate it with useful microelements.
Pruning of plants
Use pruning shears or regular scissors to selectively remove dry and dead plant parts to stimulate further growth.
Pruning ensures abundant flowering in the following season and helps to protect the plants during frosts. In August, for example, lavender, hydrangeas and variegated roses should be pruned.
August pruning of grapes will allow them to grow through the next season. Michael also emphasized that now is also the ideal time to plant well-rooted strawberry shoots in new beds. However, some plants and trees absolutely must not be pruned in August or the garden will be bare.
Propagation
While pruning expert also take cuttings to grow even more flowers at no extra cost. All you'll need is a plant-free compost, garden sand, a pot and a semi-soft flower cuttings.
By the way, in August it is not too late to plant some plants in the vegetable garden to have time to harvest before the frost. For example, salad crops need only 10-14 days to mature. Radish is called the first spring vegetable, but few people know that radishes can be planted in August and until the end of Indian summer. What other crops can be planted in the vegetable garden at the end of summer - read in the material.
Earlier OBOZREVATEL told when you need to cut boxwood in the garden, so that the bushes grew twice as fast.
Subscribe to OBOZREVATEL channels in Telegram and Viber to be aware of the latest events.