Trending:
"Portal" to the netherworld: scientists have learned about the real purpose of the Mayan artifact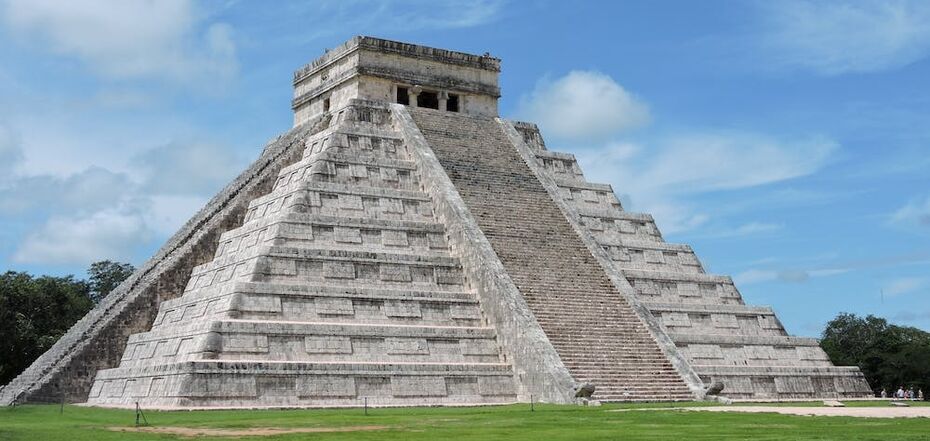 Pyramid of Kukulkan. Source: Pexels
Maya - an ancient civilization that emerged around 1500 BC. They were renowned for their expertise in astronomy, math, construction, and painting and left behind a significant legacy.
Archaeologists from the National Institute of Anthropology and History found the ancient boat and 38 skeletal remains inside it on Mexico's Yucatan Peninsula. The canoe was inside an underwater cave at a depth of almost five meters (to see the photo, scroll to the end of the news).
The skeletons belonged to seven species of animals, only an armadillo, a turkey, a dog and an eagle could be identified. The scientists also recognized a left human foot that probably belonged to an adult female.
This led them to believe that the canoe was used for a ritual and was specifically placed in a flooded cave. The Mayans believed that such places were portals to the underworld, and armadillos whose abilities to hold their breath and swim skillfully could lead there.
That this is indeed a ritual vessel is indicated by its structure. It has a very heavy bow and stern, and its navigational capabilities are limited, so archaeologists do not rule out the possibility that it was created for symbolic purposes.
Thanks to a 3D model of the boat, scientists determined its size: length - 2.15 meters, width - 45 centimeters and height - 36.5 centimeters.
When the boat was first discovered during excavations, archaeologists "tentatively dated" it between 830 and 950 years. Analysis of the wood showed that the canoe was created in the 16th century, but due to the concentration of microplastics in the water, the study may not be accurate.
Earlier OBOZREVATEL told about the secrets of the Mayan calendar and what it really means.
Subscribe to OBOZREVATEL channels in Telegram, Viber and Threads to be aware of the latest events.