Trending:
Popular superfood will help prepare roses for winter: what to do before the first frost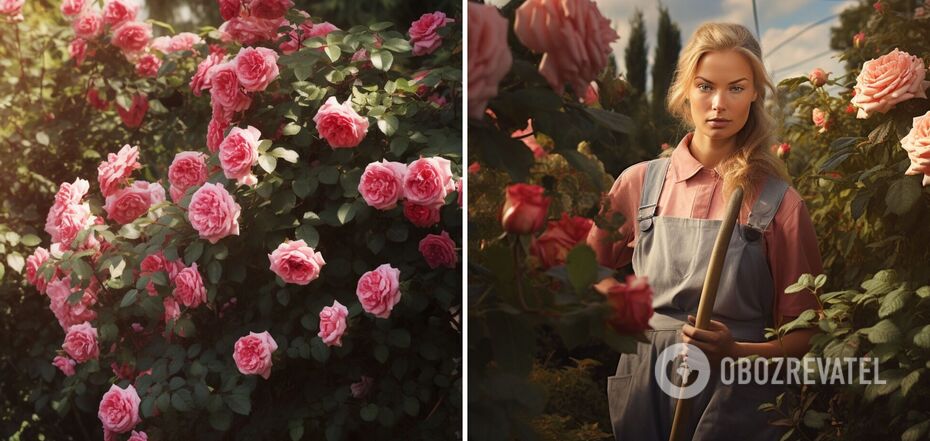 How to prepare roses for winter
Autumn is a time not only for harvesting, but also for preparing plants for the first frost. Rose bushes need to be fertilized and favorable conditions for wintering should be created.
OBOZREVATEL has found an effective way to do this. You will need a natural ingredient that will protect the plant from changing weather conditions.
Owners should apply fertilizer about 6-8 weeks before the first frost to avoid damaging the seedlings.
Thus, you will not only protect roses from cold weather, but you will also be able to stop the growth of weeds around the bushes.
Alfalfa
This is the most common organic fertilizer and mulching method among gardeners. Alfalfa has a special substance that makes your flowers shine, and it also fills the soil with nitrogen, calcium, iron, magnesium, and phosphorus, which contributes to abundant flowering.
You can use alfalfa hay as well as buy it in various forms. It can be used as a dietary supplement in the form of tablets, granules, extract, or a mixture. For example, you can soak the granules in a bucket of water and leave them for a couple of hours to make them soft. Then mix everything thoroughly and water the bushes.
Use alfalfa hay for mulching. Sprinkle the grass around the roots after watering the roses. This method will protect the plant from frost, fill the soil with nutrients and retain moisture.
Earlier, OBOZREVATEL told you how to save roses from the autumn disease so that the flowers do not die.
Subscribe to OBOZREVATEL's Telegram and Viber channels to keep up with the latest developments.