Trending:
Pluck and put: which vegetables can ripen even without a stem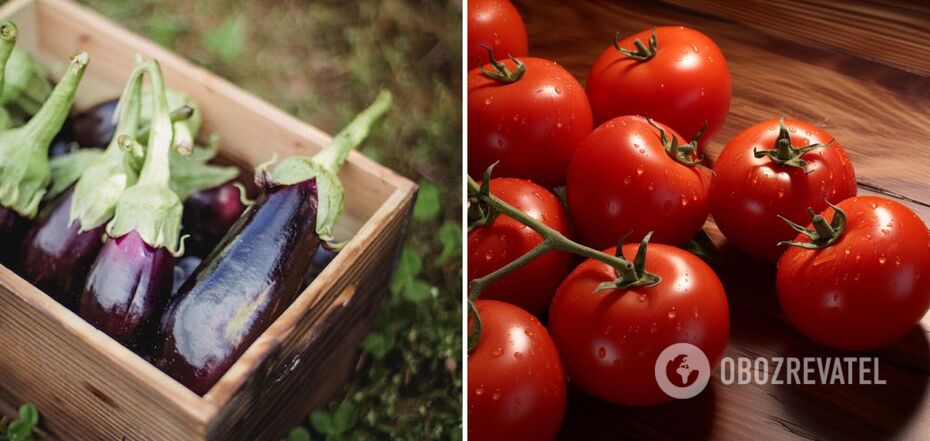 Vegetables that can ripen without a stem
Autumn is harvest time, but the first frost and rainy weather can spoil the fruit. To avoid being left without vegetables, you can extend their ripening without a stem.
The owners are worried that they may harm the fruit by doing so. But OBOZREVATEL has compiled a list of vegetables that can be picked while still green.
Tomatoes
If a tomato starts to turn red, you can pick it off the stem immediately. Bring the vegetable indoors and give it time to fully ripen. This can take 5-7 days. This method will not affect the taste and nutritional properties.
Eggplant
If you like small eggplants, you can safely pick them off the stem, regardless of whether they are ripe or not. It is better to harvest early, because rain and cold will spoil your vegetables and then there will be no fruit at all.
Pepper
The flavor of peppers changes with the color. It is important to store the green fruit in a dry place at room temperature. But this will take longer than the ripening of tomatoes. However, you should not take any risks and leave the fruit in the garden, because peppers do not tolerate frost.
Zucchini
It is better to remove this vegetable from the stem early so that the cold does not spoil it. Place the zucchini in a dry place and turn it over every few days so that each side ripens equally and becomes firm.
Earlier, OBOZREVATEL told you how to prepare a garden bed to plant garlic for the winter.
Subscribe to OBOZREVATEL 's Telegram and Viberchannels to keep up with the latest developments.