Trending:
Plant these flowers in winter and they will bloom two weeks earlier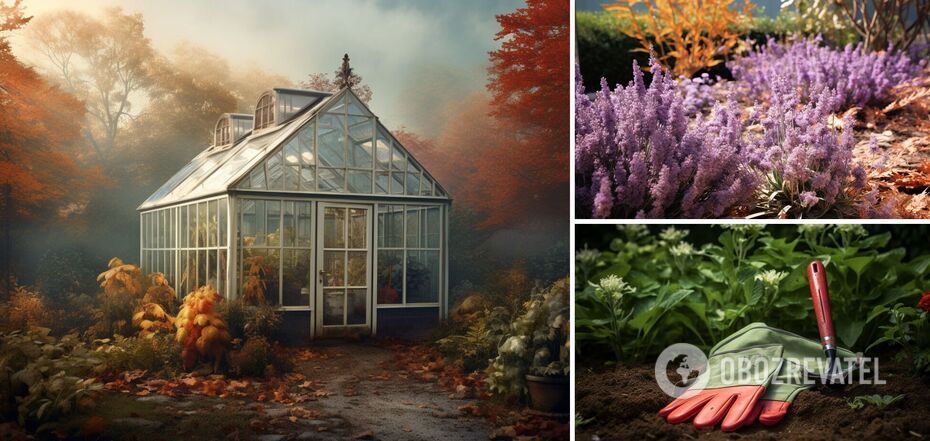 Which flowers are planted before winter
Experienced gardeners don't stop planting even in October. In the fall, it is worth planting some annual and perennial flowers to enjoy bright blooms in the spring.
A nice bonus: flowers planted before winter will bloom two weeks earlier next season. OBOZ.UA shared what you can plant in the garden in October.
Annual aster
You should choose the right place for fall sowing. Asters need a brightly lit area with loose soil and neutral acidity. Planting asters for the winter is even beneficial as it reduces the risk of fungal diseases. It is also important to pay attention to the rules of crop rotation: asters will bloom profusely in the beds where marigolds and calendula grew. But asters should not be sown after tulips and gladioli. Fresh manure should not be applied before sowing as it can damage the root system. It is recommended to mulch the area with sawdust or peat for the winter.
Marigolds
There are conflicting opinions about marigolds because the seeds of these flowers need heat to germinate. If there is a lack of heat and too much humidity, the marigolds can die, so it is better to sow marigolds for the winter in regions with not very frosty winters and early spring. Marigolds can be planted in a greenhouse, but be sure to cover the soil with a layer of peat.
Calendula
Calendula is a simple and unpretentious plant. It is very cold-resistant, so you can plant it without hesitation even in late fall. Almost any soil is suitable for calendula. Plants easily tolerate frost, excessive moisture, and transplantation.
Phlox
Phloxes are frost-resistant annual flowers, but you should take into account an important nuance: if the winter is warm, the seeds may germinate early, which will lead to the risk of death in case of sudden frosts in early spring. It is worth organizing a greenhouse or a shelter for phloxes. This is very easy to do as even a turned vegetable box with a stretched cover will do.
Delphiniums
You'll have to try harder with delphiniums. It's not easy to grow these flowers from seeds. Only fresh seeds will germinate well, so if you postpone planting until spring, store the seeds in the refrigerator. Delphiniums need cold stratification. Sow the seeds only in light soil as delphiniums will not take root in clay types. Choose a sunny, draft-free area for sowing and cover it with mulch for the winter.
Carpathian harebell
Well-drained soil with neutral acidity is suitable for bells. If the soil is too heavy, it can be diluted with humus or sand. Wood ash, lime, or dolomite flour can help reduce acidity.
Lavender
Healthy, attractive, and completely unpretentious lavender will decorate any flower bed. It is best to plant lavender from seeds before winter because the plant needs to overcome a cold stratification stage. A sunny place protected from drafts is suitable for lavender. Lavender does not like stagnant water, so do not plant it in lowlands. Lavender does not grow well on acidic soils, so you should deoxidize the soil with lime or wood ash in advance.
Lupins
These beautiful perennial plants will not only be an attractive flower bed decoration but also act as valuable green manure. It is better to sow lupins immediately in a permanent place protected from drafts and waterlogging. When sowing, consider the size of adult plants and plant the seeds at a distance of at least 30 cm from each other.
Earlier, OBOZ.UA shared what to plant in October for an early harvest.
Subscribe to OBOZ.UA on Telegram and Viber to keep up with the latest events.