Trending:
Perseid meteor shower peak is coming soon: exact time to watch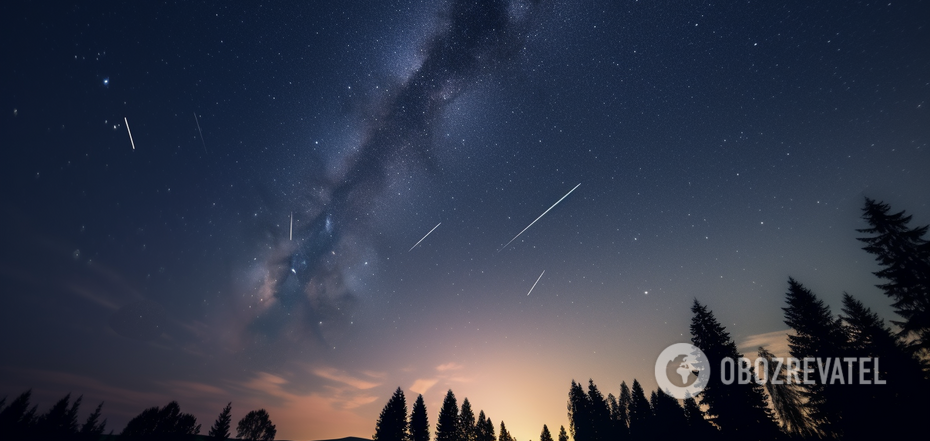 Meteor shower
August will be marked by a spectacular astronomical phenomenon - the Perseids. It can be seen from anywhere in the world, but the brightest meteor shower will be in the Northern Hemisphere.
A meteor shower is also called a meteor shower, a natural phenomenon during which numerous meteors appear in the sky as if flying along a specific trajectory. The Space magazine has told us when the Perseid shower will peak.
Scientists explain meteor showers by comet debris. Tiny grains of sand or dust residues fly through the Earth's atmosphere at an incredibly high speed, and the interaction causes them to ignite. This is how outbreaks occur.
The Perseid shower began on 17 July and will last until 24 August. It will reach its peak on 12-13 August, when, according to astronomers, the number of meteors will increase to 75-100 per hour. The Perseid meteor shower will peak at 04:00 EDT (0800 GMT) on Sunday, 13 August.
The name of the meteor shower is associated with the constellation - the Perseid shower will fly to Earth from the constellation Perseus.
According to the Royal Museum of Greenwich, the ideal time to watch a starfall is when Perseus' radiant is above the horizon. The moon is now close to its new moon phase, meaning it is almost invisible in the night sky. The absence of moonlight creates a dark sky, ideal for detecting meteors.
The Perseid shower is caused by debris left behind in the inner solar system by comet 109P/Swift-Tuttle. The comet consists of dust, ice, rocks and dark organic material and orbits the Sun at a speed of 150634 km/h. It takes 133 Earth years for Comet Swift-Tuttle to complete a full circle of the Sun.
Solar radiation heats the comet, causing the solid ice to immediately turn into gas - a process called sublimation. The gas escapes from the celestial body and "blows away" fragments of ice, dust and stones. This creates "sandy debris", which creates a meteor shower.
As a result, at an altitude of approximately 70-100 km above the Earth, large fragments of rocks and ice explode in bright fireballs. Smaller fragments penetrate further into the Earth's atmosphere, and their gradual destruction leaves behind longer streaks of light.
Earlier, OBOZREVATEL told what the Lyrid meteor shower is and when it can be seen.
Subscribe to OBOZREVATEL's Telegram, Viber and Threads channels to keep up with the latest developments.