Trending:
Pentagon tries to create weapons from UFO wreckage: secret data released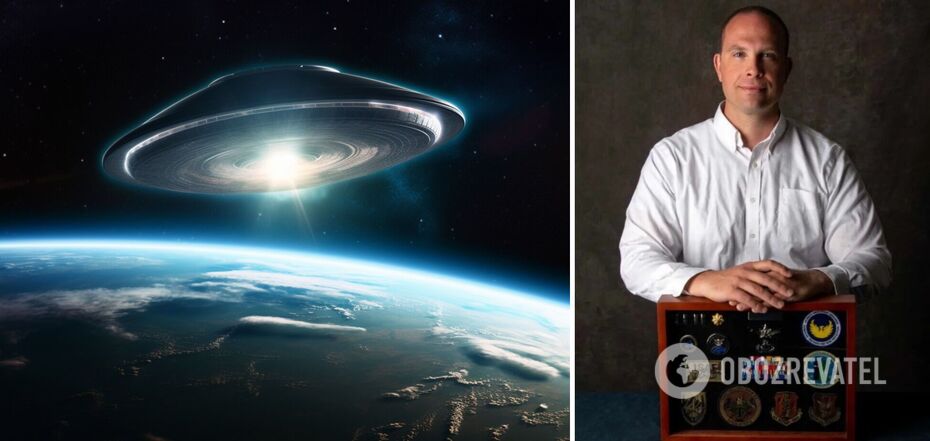 Grush claims US authorities have been lying about UFOs for decades
The United States of America keeps a large number of fragments of unidentified flying objects that were not created by humans secret. Some of this debris is being turned into weapons, while others are being used by engineers whose job is to recreate alien technology through reverse engineering.
David Charles Grush, a veteran of the US Air Force and former employee of the National Geospatial-Intelligence Agency and the National Reconnaissance Office, told the US media. The 36-year-old man worked in the Unidentified Aerial Phenomena (UAP) Task Force in 2019-2021.
According to the investigator, it is a huge number of parts and equipment from UFOs that have fallen to the ground.
He said that when he started working in the UAP study group, he was denied access to the aircraft wreckage search programme.
"It's a search for technical devices of non-human origin, call them spaceships if you like, non-human devices of exotic origin that have either landed or crashed," Grush said.
He admitted that this decision surprised and outraged him at first, but over time, as people began to trust him, they began to tell him secrets.
"I was approached by many senior, former intelligence officers, many of whom I had known for almost my entire career, and they confessed to me that they had been part of the programme (to find UFO wreckage)," Grush said.
These people told him about the existence of a secret programme that he had never heard of before.
"They told me, based on their oral testimony, and also provided me with documents and other evidence that there was in fact a programme (to study UFOs - Ed.)," he said.
Grush also said that the Pentagon, in cooperation with representatives of other unnamed countries, is engaged in top-secret developments, seeking to convert the fragments of alien vehicles into weapons.
The former officer did not say when exactly the UFO wreckage first came into the hands of the US authorities or when they started working with it, but claims that the technology and wreckage were used to gain an advantage in the "80-year-old arms race".
In an interview with The Debrief, he said that these were "intact and partially intact vehicles".
Grush believes that data on UFOs, as well as developments related to alien technology, should be declassified, so he passed details of the operations to Congress and the Intelligence Community Inspector General, but refused to make the documents available to the media because the information is classified.
In his opinion, keeping the information secret "further prevents the world's population from being prepared for an unexpected scenario of contact with a non-human mind".
"There is a sophisticated disinformation campaign aimed at the US population, which is extremely unethical and immoral," Grush said.
According to him, the Americans also found not only ships but also dead alien pilots.
The informant's information was confirmed by retired Army Colonel Carl Nell, who was also a member of the UAP working group.
"His assertion that there has been an arms race on Earth for the past eighty years that has focused on reverse engineering technologies of unknown origin is fundamentally correct, as is his unequivocal recognition that at least some of these technologies of unknown origin originate from non-human intelligence," Nell said.
Earlier, OBOZREVATEL also reported that NASA and the Pentagon recently held a panel meeting with experts, where it was stated that most reports of UFO sightings have a natural explanation. However, there are also observations that experts are unable to explain scientifically, but only because the data on UFO sightings is not of sufficient quality.
Subscribe to OBOZREVATEL's Telegram and Viber channels to keep up with the latest news.