Trending:
Packing a suitcase for a trip: what to take and how not to forget anything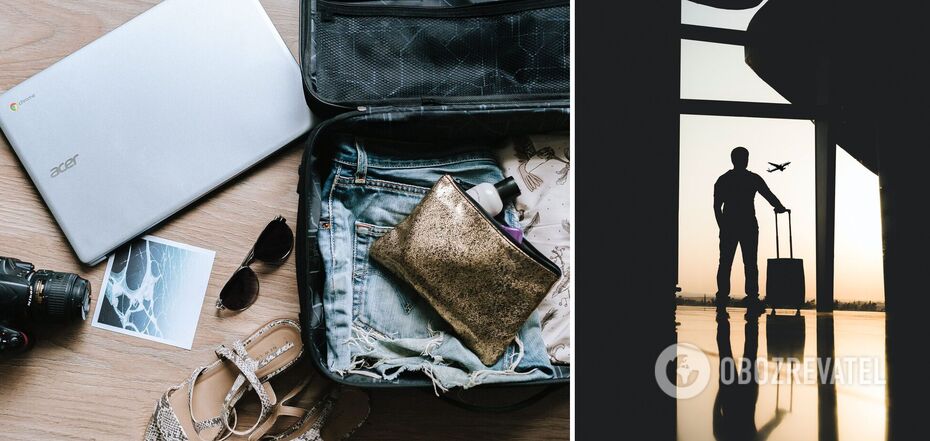 How to pack a suitcase for a trip
We will not talk about how important it is to properly pack for a trip. You already know about it without us. However, many even very experienced tourists still put a lot of junk in their suitcases, and then even overpay for the extra weight of their bags.
Documents .
First of all, you need to put your documents together. And here's a tip for you: make another bag of all the copies and put it separately from the main things. In case your suitcase gets lost or your bag gets stolen, you'll have proof of your identity and you'll be able to contact law enforcement and consulates for help.
What documents you should take:
ID;
passport;
Insurance policy;
Identification code;
train tickets;
hotel reservation;
driver's license (if any).
If you are traveling with a child, do not forget the birth certificate and notarized consent of one of the parents.
Money
The next item that also often slips your mind is cash. Make sure that you have enough money in the currency of the country you are going to. It is not necessary to withdraw the card completely, but at least 25% of the total budget of the trip is better to transfer it into cash.
Do not forget that some countries require a bank statement for 6 months to enter the country. It is better to prepare it in advance.
Medicines
This is the most difficult, but also the most important point. Each country has its own restrictions on the transportation of medicines. If you regularly have to take some medicine, ask your family doctor to write you a special certificate. In addition, do not forget to take with you painkillers, antihistamines, antipyretic drugs. Also in your first aid kit should be a remedy for burns, insect bites, antiseptics, absorbent cotton and bandages.
Hygiene products
Of course, most hotels provide free hygiene kits. But it's still better to bring travel miniatures so you won't regret it later. Put toilet paper or wipes, feminine hygiene products, toothpaste and toothbrush, deodorant, soap, razor, shampoo, and cotton swabs in your suitcase.
Don't forget that you can't take on board liquids with a volume of more than 100 ml. Even perfume, makeup removers, shower gels, etc. fall under the ban.
Clothing and Footwear
At this stage, most tourists make the same mistakes. The first one is to pack the entire suitcase and hope that everything will come in handy. Experience shows that for a week you have enough for 3-4 sets of clothes. It's best to take four tops and two bottoms, and then combine everything.
The same rule applies to shoes. You don't need 10 pairs of sneakers. That's extra weight you'll have to carry.
Don't forget to bring a hat, sunglasses, and underwear. It's a good idea to stock up on compression socks, which will make the flight easier and minimize leg fatigue.
Gadgets
Here you know everything yourself. Put a powerbank, charger and headphones in your bag. It is also advisable to bring a flashlight, it may come in handy on the road.
If you are not sure about the security of the country you are going to, you can buy a portable siren in advance. This is a very handy thing in the form of a keychain, pressing which triggers a loud alarm, which attracts the attention of people and can save you from criminals.
How not to forget anything
To put everything you need and don't forget anything, follow these guidelines:
create in advance a list of things you are going to take with you (take your time and analyze everything you wrote down);
pack your suitcase at least a day before you travel to be able to buy the necessary items and not to do everything in a hurry;
have a scale handy so that you can weigh your suitcase after you pack it (perhaps this will prompt you to pull out an iron, a nineteenth pair of shoes, or some other "super important" thing;
ask loved ones for help: show them your list and ask if you have forgotten anything;
check everything again a few hours before the trip, so you don't have to worry about it later.
Earlier OBOZREVATEL told you in what countries the beach season begins soon.
Only verified information in our Telegram channel Obozrevatel and Viber. Do not be fooled by fakes!