Trending:
Overwatering may kill your garden: what are the signs when the plants don't need more water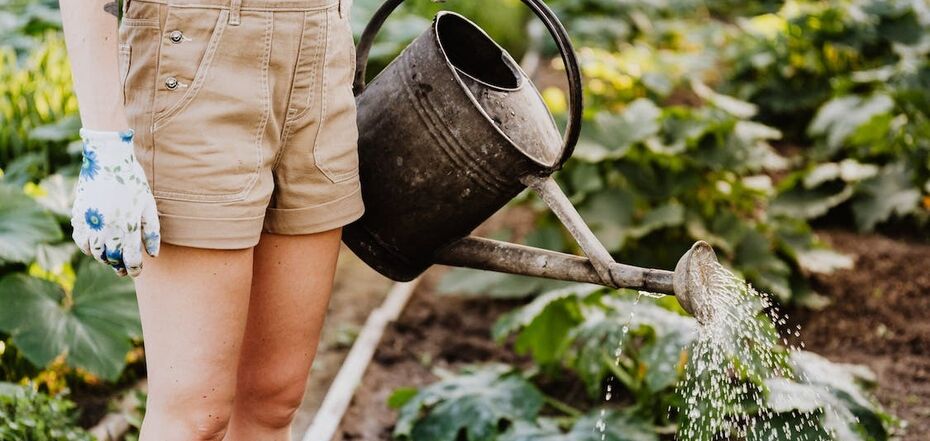 Excessive moisture is harmful to the plant. Source: Pexels
It is necessary to water the plants regularly to keep them alive. However, overwatering can lead to the death of seedlings.
It is important to identify the signs of overwatering in time to save the plant. Therefore, OBOZREVATEL has collected effective tips that will help to cope with this.
Frequent watering leads to the fact that the roots can not absorb oxygen and the plant begins to rot, so check the moisture content of the soil. Stick your finger into the soil and if it is wet, let it dry out and then water the seedlings.
The first sign of overwatering is laxity. This can be confusing for gardeners because we are used to watering the plant more rather than less when the leaves are wilted. But overwatering is also harmful.
Yellow leaves are not only a manifestation of excessive watering. The plant can signal a lack of nutrients, diseases or the appearance of pests. If the soil at the seedlings is not overwatered, then you should feed the plant.
When the culture stops growing and developing, this is also a signal of excessive liquid. Loosen the soil and then the roots will get enough oxygen.
Premature leaf fall is a sign of stress caused by excessive or insufficient moisture. This is how the plant reacts to a weakened root system.
Small blisters or bumps may also appear on the leaves. The cells fill with water and swell until they burst. In such cases, you don't need to snip off the leaves because this can only make things worse. It is better to fertilize the soil and let it dry out.
Green shades of soil around the plant are also a sign of overwatering because moss or algae begins to grow. They can affect the growth of young seedlings, so you need to get rid of them immediately.
If you identify the signs of excessive moistening in time, then the culture can be saved. The main thing is that the root system is not rotted completely.
Earlier OBOZREVATEL shared which plant feeding improves its growth.
Subscribe to OBOZREVATEL channels on Telegram and Viber to be aware of the latest events.