Trending:
Ordered to disassemble in detail: Motor Sich president blocked delivery of combat helicopter to the DIU in April 22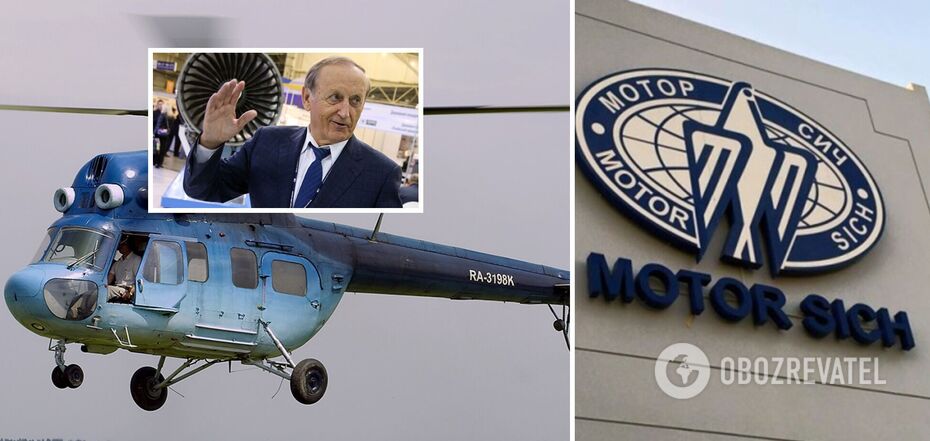 Boguslayev blocks delivery of combat helicopter to Defence Intelligence of Ukraine
Vyacheslav Boguslayev, President of Motor Sich Corporation, blocked the delivery of a combat helicopter to the Defence Intelligence of Ukraine in April 2022. The head of a leading domestic enterprise obstructed the activities of the Ukrainian Defence Forces in favour of the aggressor country.
This was reported in the SBU Telegram. It should be noted that Boguslayev is currently under suspicion of cooperation with Russia and collaboration.
According to the investigation, in April last year, the president of the corporation received an order from representatives of the Defence Intelligence of Ukraine to transfer an MI-2 helicopter to the agency for a fee to perform combat missions at the front. However, he deliberately blocked the execution of this state order by ordering his subordinates to disassemble the aircraft into parts and hide its operational documentation.
On Boguslayev's instructions, the blades were removed from the helicopter and the mechanisms responsible for the operation of the main rotor were disabled.
According to the SBU, in connection with the newly established facts, the president of Motor Sich was notified of suspicion under Part 3 of Article 27, Part 2 of Article 28, Part 1 of Article 114-1 of the Criminal Code of Ukraine (obstruction of the lawful activities of the Armed Forces and other military formations during a special period, committed by prior conspiracy).
Earlier, it was reported that the companies on the NSDC's sanctions list included firms that cooperated with the Ukrainian company Motor Sich. In particular, it is the Iranian developer of Shahed-136 drones. It has been established that Motor Sich supplied AI-9 and TV3-117 aircraft engines to Iranian sanctioned companies.
In addition, earlier Ukrainian law enforcement officers established that the former president of Motor Sich, Vyacheslav Boguslayev, had collaborated with the DPR terrorists. Even after the start of Russia's full-scale invasion of Ukraine, he continued to finance the terrorist organisation. The SBU has uncovered new facts of cooperation between the president of Motor Sich and the DPR terrorists.
As reported by OBOZREVATEL:
- The SBU detained Vyacheslav Boguslayev on October 22, 2022. His home was searched and rare cars, firearms, Scythian gold and items from ancient times and Kyivan Rus were seized;
- Vyacheslav Boguslayev also concealed real estate in Moscow. We are talking about at least two properties.
Only verified information in our Telegram channel Obozrevatel and in Viber. Don't be fooled by fakes!