Trending:
Orchids will bend from flowers: home remedies that will give the plant new life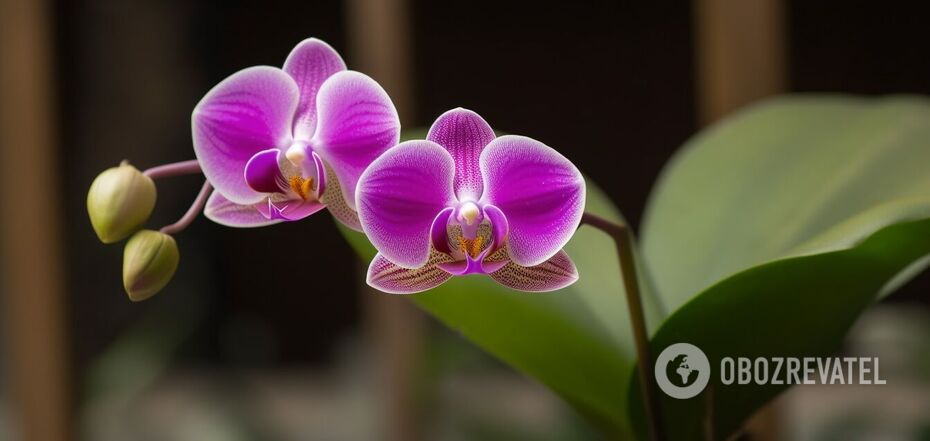 Orchid
Orchid is a beautiful, tropical plant that requires special care. Housewives often face the problem when the vase once bloomed and no more new flowers appear.
It is not necessary to buy chemical means to prolong the flowering of the plant, you can prepare such a solution yourself. OBOZREVATEL found effective tips that will help to cope with this.
Orchid should be put in a sunny place, so that the diffused light fell on the plant. Because in the shade, the vase will quickly die, and in a too lighted place can dry up. If you put flowers on the windowsill, then choose the eastern or western side.
Also orchids need to be watered in a timely manner. Therefore, spray the plant at a distance of 20-30 centimeters, avoiding the flowers.
The best nutrient liquid for the vase is rice water. This solution can be quickly prepared at home in two ways without spending money.
Thefirst way: take one cup of white rice (this is enough for several months for 5-6 orchids). Dry the rice in a pan for three minutes, then grind it in a blender or coffee grinder. Pour one teaspoon of the resulting mixture with a glass of boiling water and wait for the liquid to cool.
Second method: pour a spoonful of rice flour with cold water, stir and leave it for 30 minutes.
5-8 teaspoons of the solution is enough for one orchid. Use it once a month.
Rice water has B vitamins, iron, phosphorus, magnesium, and silicon. It will perfectly affect the condition of the plant, the mixture will strengthen the roots, and the flowers will bloom abundantly.
Earlier OBOZREVATEL published step-by-step instructions that will help to save a completely dry orchid.
Subscribe to OBOZREVATELchannels in Telegram, Viber and Threads to keep up to date.