Trending:
This optical illusion reveals a propensity for loneliness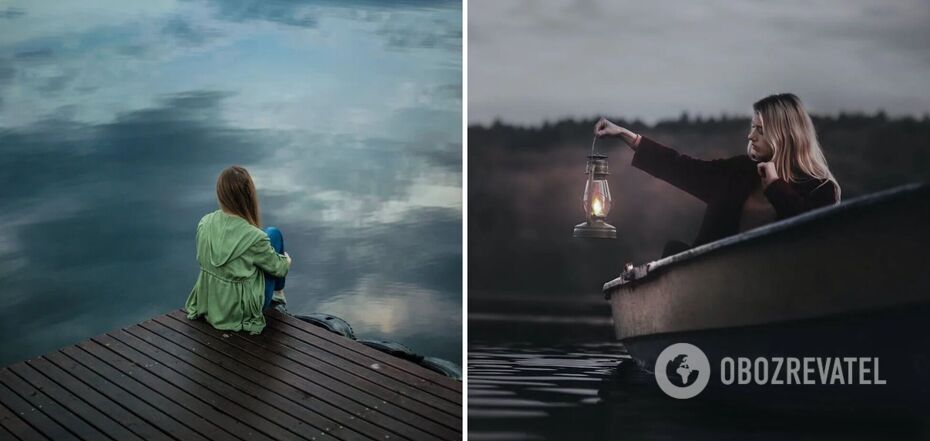 An optical illusion that will determine a propensity for loneliness
Optical illusions are created to trick our brains and make us look for different ways to solve non-standard situations. But such tasks can also tell us about our hidden feelings and character traits.
A user under the nickname @psychologylove100 published a picture on TikTok, intriguing subscribers. The test is designed to learn more about yourself.
What you see first in the picture will tell more about you.
The black and white drawing shows a whale swimming through the universe, a surfer going down the edge of a wave and the moon.
The user explained what it means.
Moon
If you saw the moon first, you may be feeling lonely a lot of the time. You find it difficult to overcome your emotions and get them under control. Such people cannot let others into their lives as they find it difficult to trust and open up to someone. You are afraid of deception and thus close yourself off from the world.
Whale
If you saw a whale first, it means that you are constantly striving to achieve big goals and do not stop at anything. Love is when a person puts someone else's needs above their own, but you realize that you are not ready for that. You are not selfish, but you have goals and plans, so you move forward confidently.
Surfer
Surfer means that you are lonely and afraid to start a new relationship so that you don't get emotionally attached to a person. Perhaps you have been hurt before and now there is a fear that it will happen again and no one will protect you.
Earlier OBOZREVATEL published a puzzle, which only the smartest people can solve. You need to find the hidden message.
Subscribe to OBOZREVATELon Telegram and Viber to be aware of the latest events.