Trending:
Only the smartest will guess: find the error in the picture with the pool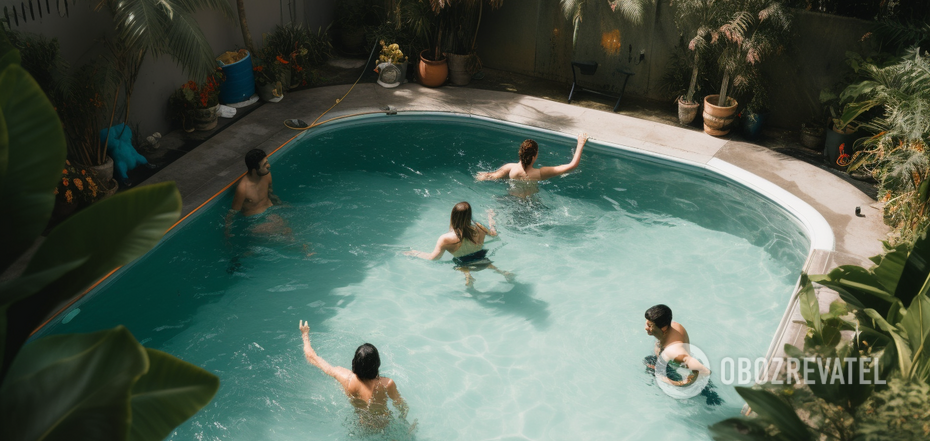 There is one extra detail in the picture with the pool
Mindfulness is an important trait in the life of any person. It helps to cope well with work duties, and is useful in everyday life and communication. But how can you test your attentiveness?
Experts say that there are many different puzzles that allow you to test yourself for this trait. Like the one published by OBOZREVATEL. The authors claim that only 1% of the most attentive people can quickly find a single but significant discrepancy in this image.
Ideally, only 7 seconds are allocated to complete the task. A good result would be 20 seconds. However, you can think about the answer for as long as you need. Switch on the timer and look at the picture carefully. It shows people swimming in a pool.
Cognitive development experts say that such puzzles based on visuals can develop attention skills and increase IQ. They can also develop practical problem-solving skills, creativity, and critical thinking. Therefore, they are recommended to be used as useful entertainment on a daily basis.
Take a closer look at the characters in the image and the general setting of what is happening. Remember: there is only one mismatch in the puzzle. When you're ready to answer, check it against the correct option that we've posted below.
So, the correct answer is circled in the picture. There is no place for fish in a swimming pool, but there are fish here.
Earlier, OBOZREVATEL published a challenging puzzle where you had to figure out who the woman in the picture was married to.
Subscribe to OBOZREVATEL's Telegram, Viber and Threads channels to keep up with the latest developments.