Trending:
Only the smartest one can find a cat among the pigeons in this optical illusion in 7 seconds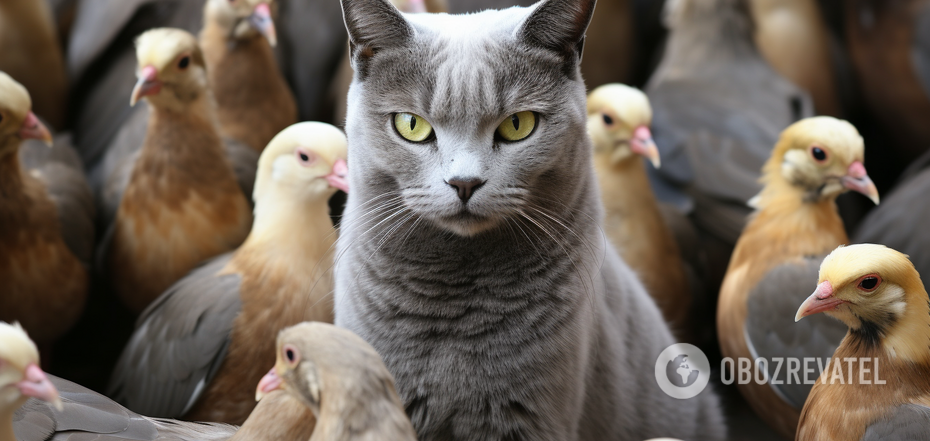 A puzzle about a cat and pigeons. Illustrative image
Optical illusions and puzzles will help to keep your brain active. This is not only fun and informative but also a useful way to distract from daily worries and spend quality leisure time.
An interesting puzzle is gaining popularity in the network. A cunning cat hid among the pigeons in the picture. It is necessary to find it in the minimum amount of time.
It is claimed that only 1% of people can find the cat in this image in 7 seconds.
Optical illusions are sometimes used for psychoanalysis as well. Such tests can shed light on hidden character traits and show how you perceive things and how you can achieve success.
Did you manage to spot the hidden cat in 7 seconds? If not, don't be sad. Think of puzzles as a useful way to exercise your brain and distract yourself from the workload. Look carefully at the right part of the image and you will see a cat hiding between the gray pigeons.
If you like this optical illusion, try to solve another task that only people with high IQ can do. This one will require attentiveness and sharp eyesight. Count how many circles are hidden in the picture and try to give an accurate answer in 10 seconds.
OBOZREVATEL also offers to pass the Rorschach test. Ink blots can determine whether you are ready to move forward to success or still can not heal from past wounds.
Earlier OBOZREVATEL published a puzzle for the smartest minds, which is almost impossible to solve.
Subscribe to OBOZREVATEL on Telegram and Viber to keep up with the latest events.