Trending:
Only 25% of people can solve it: a puzzle to help determine IQ level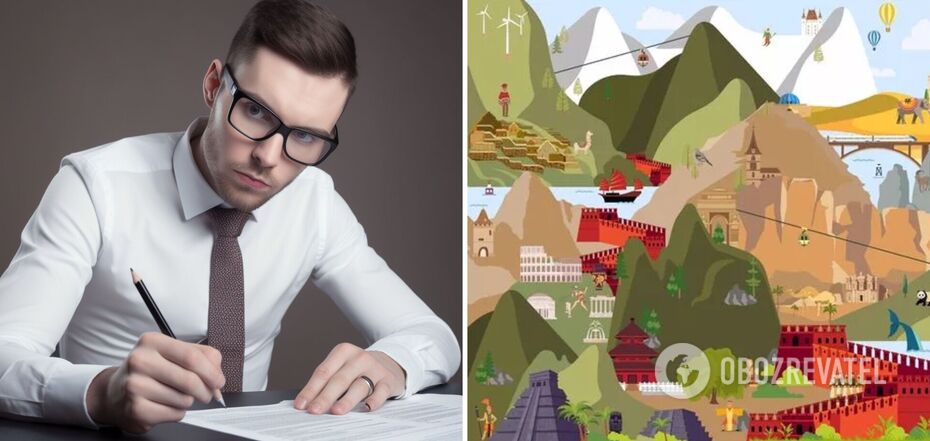 Only people with high intelligence can solve them in a minute.
Optical illusions and puzzles are challenging tasks that force you to strain your brain and scrutinize the image to find the right answer. It is said about the new puzzle that only 25% of those who take up the task successfully solve it in the allotted time.
OBOZREVATEL publishes this task for fans of interesting tests. Its meaning is to find the seven wonders of the world in the picture in 2 minutes.
The authors of the task claim that the average taker of the task needs 2 minutes and 11 seconds to find all the riddled objects. And to look for these wonders of the world:
Great Wall of China, China
Petra, Jordan.
Statue of Christ the Redeemer, Brazil.
Machu Picchu, Peru
Chichen Itza, Mexico
Colosseum, Italy
Taj Mahal, India
The speed record for finding all the tourist gems is 31 seconds. Will anyone be able to beat it? Also, the authors of the puzzle are convinced that people who manage to find all objects in 60 seconds can be sure that their IQ is exactly above average.
The answer to the puzzle
If you couldn't find all the wonders of the world placed in this picture, use the hint. It can be found below. It marks all seven of the listed objects.
Earlier OBOZREVATEL published a purely English puzzle for people with perfect eyesight and attentiveness.
Subscribe to OBOZREVATEL channels in Telegram, Viber and Threads to keep up to date.