Trending:
Only 1% of people remember what Apple's iconic logo looks like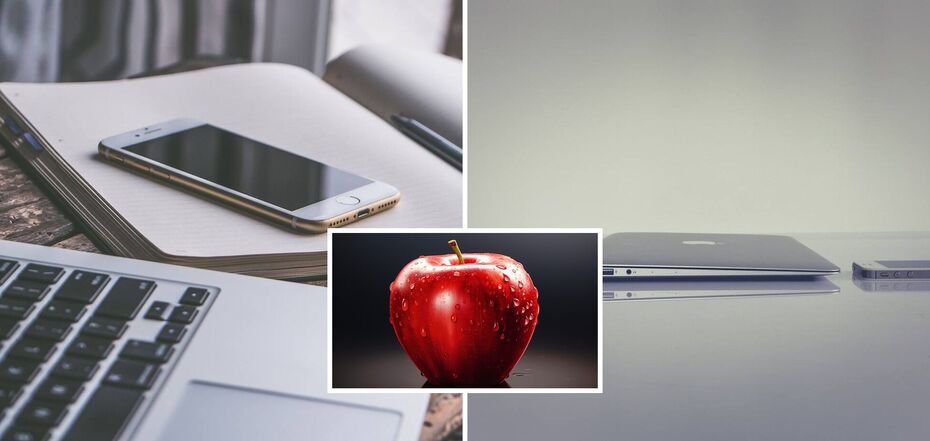 Apple logo identification test
Interest in Apple gadgets has grown significantly after the presentation of new products, including the iPhone 15. Today, the company's logo is one of the most recognizable on the market.
But do you remember what the legendary Apple logo looks like? The Mirror has published an interesting test.
Apple is one of the largest and most famous brands in the world. Whether you have an iPhone or not, you have seen the Apple logo many times for sure.
Interestingly, when asked a simple test, most people quickly get confused and can't remember what the most popular "bitten" apple looks like. Only 1% of respondents were able to give the correct answer.
According to a study published in Science Daily, only one student out of 85 undergraduate students at the University of California (UCLA) was able to draw the right Apple logo on blank paper. Less than half of the students were able to identify the logo when it was shown next to a series of other similar images.
Alan Castel, an associate professor of psychology at UCLA and senior author of the study, said that the test results surprised him. Students were unable to reproduce the symbol which they see almost every day.
Can you identify the Apple logo? Here are six logos with slight differences, one of which is correct.
The authors of the study note that even if we see a symbol or logo regularly, the brain can ignore it as familiar and not worth remembering.
"An effective memory system does not need to store the details of a corporate logo. It may do it just for distinguishing counterfeit products," the scientists concluded.
Marketers say that a logo is not just a symbol of a product. If it is well designed and represents the brand well, it can affect the percentage of sales. Emily Shirley, Vistaprint's UK and Ireland manager, who commissioned the study, emphasized that color, size, font choice and shape have a profound psychological impact on consumers.
Have you managed to identify the right logo? The correct answer is below.
Earlier, OBOZREVATEL reported that the first insights into what the new iPhone 16 smartphone will look like have appeared.
Subscribe to OBOZREVATEL on Telegram and Viber to keep up with the latest news.