Trending:
One of the world's oldest optical illusions: what you see first reveals your hidden world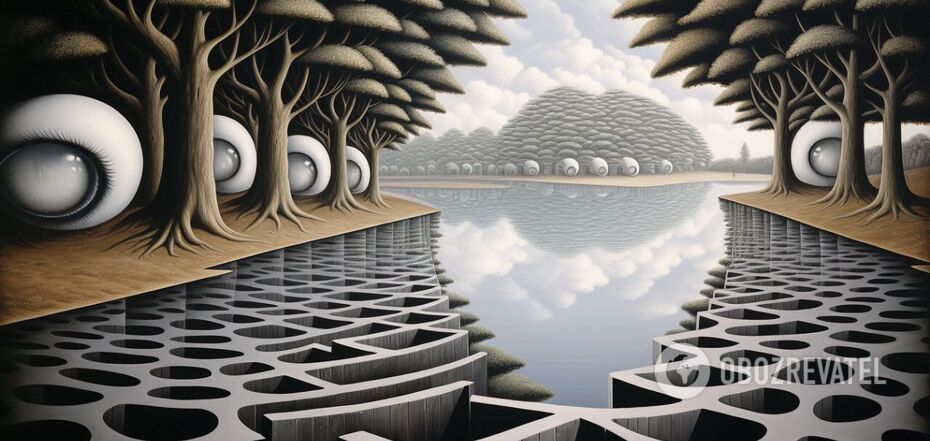 An optical illusion. Illustrative image
One of the oldest optical illusions in history was created nine centuries ago. The temple that houses this stone mystery is a pearl of the Chola dynasty. It is an example of 12th-century Dravidian architecture and surprises with a variety of carved decorations resembling chariots and avatars.
An ancient stone carving at the Airavateshwara temple in Tanjavur, a city in Tamil Nadu in southern India, depicts two creatures. Which of the creatures you saw first can tell you about your innermost character traits, The Sun reports.
If you see a bull
You have a very strong personality. You are generally optimistic and try to see the positive in everything, but the slightest adversity can make you angry. You're used to having everything go your way. If anything goes wrong, you get angry, furious, and blame everyone around you. You always have your own opinion on all issues and are very stubborn if someone tries to get you involved in an argument.
However, you are very honest and straightforward. You will never stoop to flattery or hypocrisy. You choose your social circle very carefully. Loyalty is one of your main character traits. You will never betray those who have placed their trust in you.
If you see an elephant
You are not used to taking risks and are wary of quarrels. You value harmony and peace above all else. You will think long and hard about a problem before solving it.
You pay attention to details and have an analytical mind. You are dedicated to your work and will always help those in need. Wisdom, thoughtfulness, prudence, and attentiveness are your main character traits.
Both symbols are very important in Hindu culture: the bull Nanda was ridden by the main god Shiva, and the elephant Airavati was ridden by Indra, the "king of heaven".
Earlier, OBOZREVATEL published an optical illusion that will determine how emotional you are.
Subscribe to OBOZREVATEL's Telegram and Viber channels to keep up with the latest developments.