Trending:
One of the world's best airports will do away with passports altogether: how it will work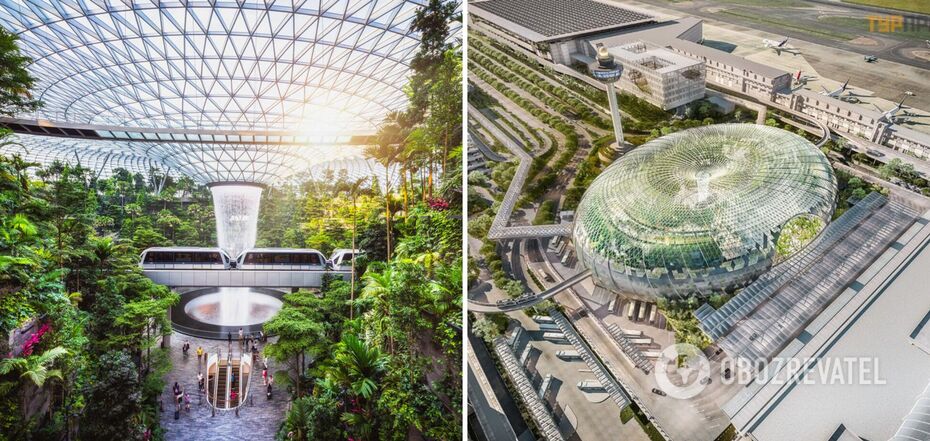 Singapore Changi Airport to use new document verification system
You won't need a passport to travel through Singapore Changi Airport soon. Starting in 2024, the transport hub will replace passport checks with automated entry and boarding processes.
Biometric technology and face recognition will be used to allow passengers to fly without passports or boarding passes, Euronews reports. However, they will still need to have travel documents for landing in other countries.
How is Singapore's airport technology changing?
Changi Airport has long been one step ahead. It features the world's highest waterfall in the building, a spacious butterfly garden, and climbing walls. Changi is consistently ranked as one of the best airports in the world.
Biometric technology is already part of the airport's futuristic look. It partially uses this feature in automated entry lanes. But the move to full biometrics puts Singapore's airport ahead of the curve once again.
"Biometrics will be used to create a single authentication token that will be used across various automated touchpoints from bag delivery to entry and boarding," says Singapore's Minister of Communications Josephine Teo. "This will reduce the need for passengers to repeatedly present their travel documents, providing a smoother and more convenient experience.
With over 5 million passengers traveling through Changi Airport in August this year, speed and efficiency are key.
Teo adds that Singapore will be "one of the first countries in the world" to implement such changes, which is planned for the first half of 2024.
Singapore also has the "best" passport in the world
Singaporeans can be particularly proud of their passports. This year, their country was ranked first in the Henley Passport Index, overtaking Japan.
That's because Singaporeans have visa-free access to 192 tourist destinations out of 227 worldwide. Over the past 10 years, the country has been growing in the ranking, having received visa-free travel to 25 more countries.
Earlier, OBOZREVATEL wrote about a Ukrainian woman who caused a problem at Warsaw airport: 250 passengers were evacuated and three flights were delayed.
Only verified information is available on Obozrevatel Telegram and Viber. Don't fall for fakes!