Trending:
Odd museum staff and pushy drivers: what irritates tourists in Kazakhstan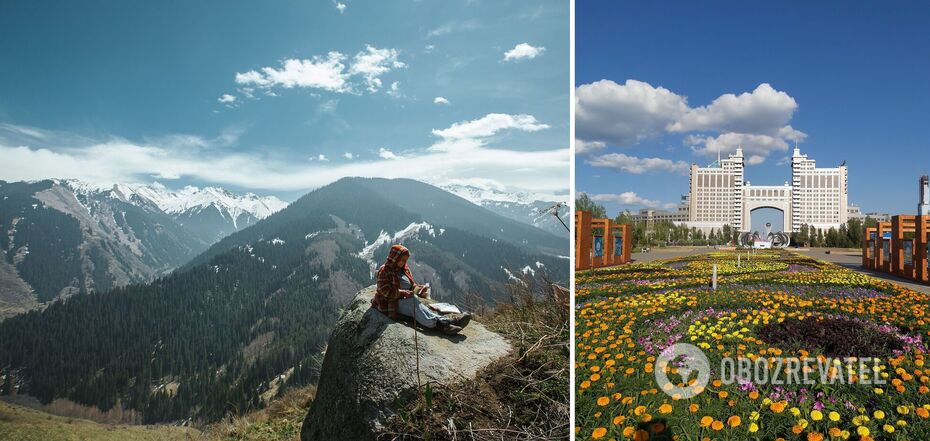 Features of life in Kazakhstan
Kazakhstan, a country of steppes, mountains, lakes and amazing culture, has become increasingly popular among European tourists in recent years. People come here for many reasons, but primarily for the pristine nature and ancient historical monuments. The state is not yet accustomed to such an array of foreigners. Therefore, many of its guests talk about the nuances of local life, which is a little annoying.
Ignorance of the English language
This is probably the biggest problem for foreigners. And everything would be fine if it did not apply to representatives of government agencies, railroad workers, travel agencies, telephone companies and, most surprisingly, hotels ... It makes it very difficult to rest, especially if you stay in remote areas where there is poor internet and no network coverage.
To prevent various mishaps, it is worth making an appointment in advance with a local guide who will accompany you throughout the journey. Fortunately, his services will cost you very little money, and the help of such a person will make your life easier.
Lack of personal boundaries
The locals are very open, but sometimes they, not wanting to offend anyone, overstep their bounds. For example, a complete stranger here can ask you about your earnings or marital status. You can expect this from anyone: a hotel receptionist, a waiter, a cab driver, or a supermarket clerk.
In order not to provoke a conflict, try to refuse the answer as correctly as possible. Remember that Kazakhstani people are very emotional, so you can get into a serious fight.
Lack of Smiles
Despite the fact that the inhabitants of this country are very emotional, hospitable and communicative, it is impossible to guess it at first glance. It will always seem to you that everyone around is very serious, because it is not customary here to smile often.
This also applies to the service sector. Do not even expect the hotel reception to joke with you or exchange compliments. This is not customary in Kazakhstan. But don't take the lack of smiles as some sort of aggression, either, it's not like that at all.
Question: "What do you think of Kazakhstan?"
It would seem perfectly normal to ask a foreigner if he likes your country. But when this question is asked ten times a day, it becomes annoying. But if you are planning to visit Kazakhstan, you can't avoid it.
Everyone will ask you about your impressions of the country: passersby, new acquaintances, employees of restaurants, stores, hotels, market vendors and tour guides. And you will have to answer, where else to go.
Excessive patriotism
Here is an explanation of the previous point. Kazakhstanis adore their state. They are absolutely sure that all foreigners should be delighted with their country, and constantly demand to confirm their position. So, if you do not like something, it is better to keep silent. For any criticism you can be scolded. For example, if you do not like the state of the roads (and it is not the best) - you will be offered as soon as possible to go home, using the colorful local language.
Low level of service
This problem affects all of Kazakhstan, even its most developed cities. Residents of this country very much do not like to work in the service sector, which they demonstrate at every opportunity. Therefore, service in local hotels and catering establishments is quite low. You just need to accept that the customer is rarely in first place for Kazakhs.
Although recently, this situation is gradually changing. The state is rapidly developing, becoming more attractive to tourists, which encourages the service industry to improve.
Lack of Traffic Regulations
Of course, there are officially approved traffic rules here, but not all local drivers follow them. Kazakhstanis are emotional and stubborn, which affects their driving habits. This causes a lot of accidents and, consequently, traffic jams. So be careful if you drive in the country.
Strict Museum Workers
In Kazakhstan you will find a lot of interesting museums. But it is unlikely that you will be able to fully enjoy their exhibits. This is prevented by super-serious employees who will be carefully watching over you. They will watch you not to take a picture or get too close to it. Moreover, you may be yelled at for taking too long to look at the artwork.
Previously OBOZREVATEL told that surprises tourists in Italy.
Only verified information on our Telegram-channel Obozrevatel and Viber. Do not be fooled by fakes!