Trending:
No vinegar! How to clean the drain: life hacks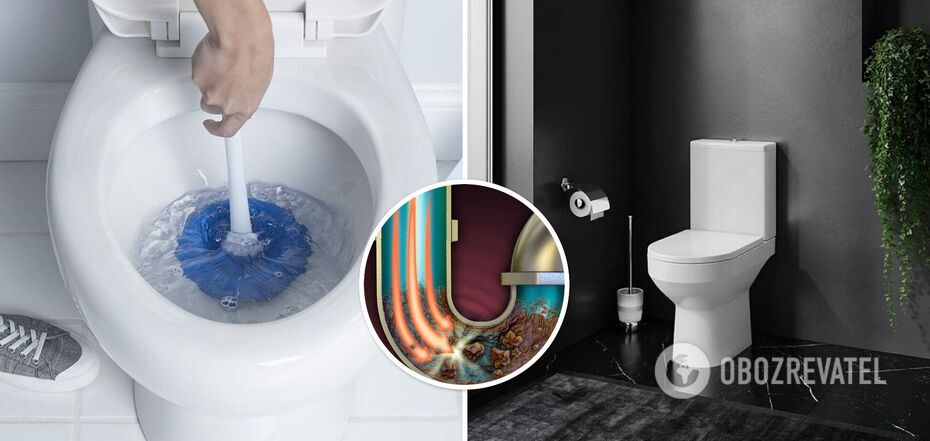 How to clean the drain
The drain should be cleaned regularly, as food waste, grease or hair can cause blockages in the pipes. This will lead not only to inconvenience in using the plumbing, but also to an unpleasant odour.
If a large blockage has already formed in the pipe, preventing the passage of water, you can try folk remedies. A mixture of baking soda and white vinegar helps with disinfection, but according to a cleaning expert, these two products should not be used together. The Express. publication told how to clean the drain.
In the case of deep blockages, plumbers advise to arm yourself with some cleaning products - they are effective and easy to use. The plunger has a rubber hemisphere and a plastic or wooden handle. With a reciprocating action, it will quickly clear even stubborn dirt, pushing the drain blockage down to wider pipes.
Cleaning expert Lynsey Crombie suggests using a drain snake to unblock pipes. The plumbing cable consists of a handle and a steel spring that needs to be pushed as deep into the pipe as possible. Next, you should make a few turns and carefully pull the snake outwards - hair and other dirt that clogs the drain will stick to it. The drain snake can be used for drains in the kitchen or bathroom.
Soda and vinegar are often used to clean plumbing. The expert does not recommend combining these ingredients. Vinegar is known for its disinfectant properties, but it is better not to use it for drains.
You can eliminate unpleasant odours from the drain with baking soda.
"Just take baking soda, pour it into the sink and cover it with boiled water. Vinegar minimises the effect of baking soda when cleaning pipes, so you don't need to mix them," Lynsey advised.
By the way, the main cause of limescale on the toilet is hard tap water. Over time, dirt and limescale will accumulate, and the process of bacterial growth begins. Conventional bleach will not always cope with the problem. Acid-based products will be more effective. How to clean the toilet from stains and make it fresh and shiny - read the article.
Earlier, OBOZREVATEL told how to unclog a toilet with cling film alone.
Subscribe to OBOZREVATEL's Telegram and Viber channels to keep up with the latest news.