Trending:
No screaming and no tears: How to teach children to get up on time for school in the morning and not make parents nervous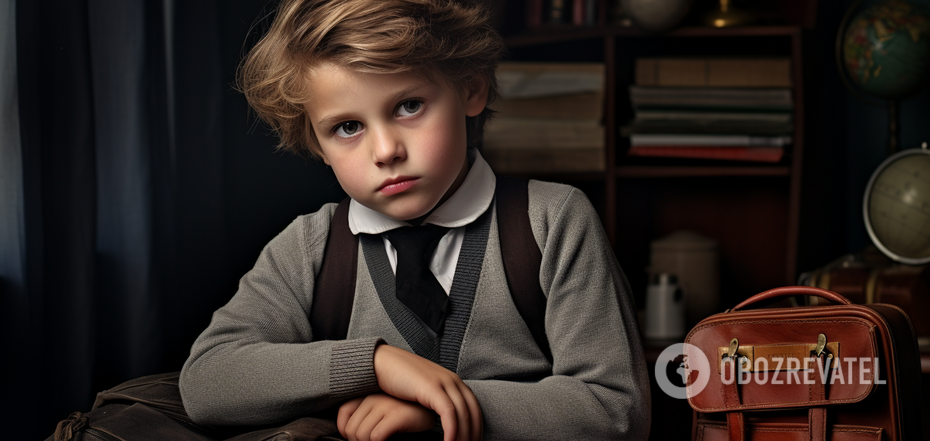 How to teach a child to get up on time for school
School time is a challenge not only for children, but also for parents. After a long summer vacation, it is difficult to adjust to a new schedule. Schoolchildren become cranky, don't want to wake up, refuse to brush their teeth and eat breakfast too slowly. As a result - late for lessons and ruined nerves.
In desperation, parents also do not have time to do anything in the morning and may even have to listen to management's remarks about another late arrival at work. There are at least nine months of school ahead, so the situation with morning awakenings needs to change. Empowering Parents explains how to teach your kids to wake up on time and get ready for school quickly.
Responsibility rule
According to the National Sleep Foundation, middle school-aged children and teenagers need an average of nine hours of sleep per night. That is, if students go to bed at 23:00 and wake up at 07:00, they simply do not get enough sleep - so, first of all, it is necessary to correctly determine the time of evening bedtime.
Psychologists advise you to remember an important rule: if you are constantly knocking on your child's door to wake them up, or dragging them out of bed, you are making more effort than they are.
Start by establishing new ground rules. Let morning wake-up be your child's responsibility (of course, we're not talking about toddlers under 7). You might say the phrase, "You and I have a hard time in the morning. I am no longer responsible for you waking up on time. I will come into your room once and tell you it's time to wake up. From there, it's up to you (yourself). If you miss the bus, I will not take you to school - otherwise I will be late for work.
This solution may not work for all families. You will need to adapt the consequences and expectations to your own situation. If your child does get to school late (and you get to work late), explain that he or she will have to do an hour of homework in the evening to make up for the time you lost.
It's important to realize that as long as you take responsibility for getting your child out of bed, he or she will let you do it. It may take a few days for students to accept the new rules, but eventually they will realize that they need to change their behavior. A natural consequence of being late to school is having to catch up on missed schoolwork. You can also find out from the school what the policy is on repeated tardies or absences. Do not protect your child from these consequences.
Make sleep a priority
The Total Transformation also recommends going to bed earlier. You can tell your child, "On school days, you have to get up at 7:00 am. Starting today, we are bringing back bedtime to 10 p.m. on school nights."
Going to bed at 10 p.m. can be a little "uncomfortable" for teens. Subsequently, the discomfort and annoyance of having to go to bed with the lights off and no gadgets may encourage your child to get out of bed on time in the morning. After your child has gotten up on their own for five days in a row, you can change the bedtime to a later bedtime.
Ask your child to prepare clothes and fold his backpack the night before so he doesn't have to do it in the morning.
Also OBOZREVATEL told about the most effective and simple tips that will help to quickly get ready in the morning and save time.
Subscribe to OBOZREVATEL channels in Telegram and Viber to keep up to date.