Trending:
No need to buy anything: how to clean the stove with homemade means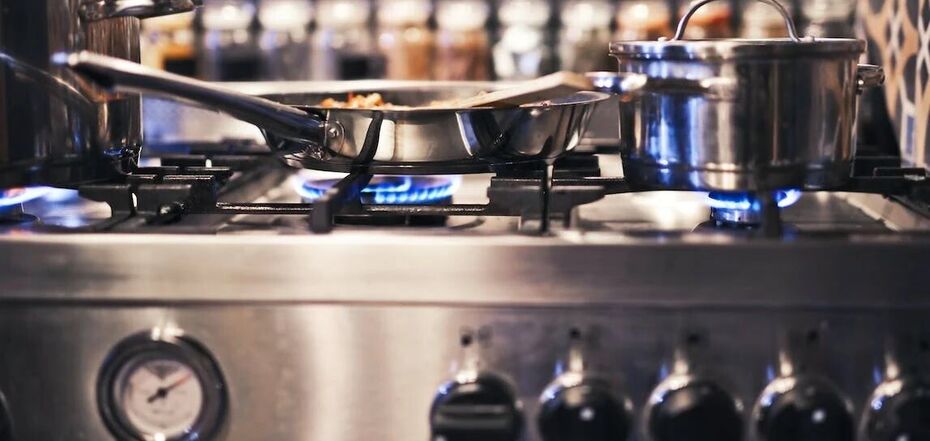 How to clean the stove in the kitchen. Source: Pexels
The kitchen stove is covered with a sticky layer of dirt and grease after cooking. If everything is not cleaned in time, it can cause bad odor and stubborn stains, which are then difficult to get rid of.
Blogger Mila Chantel published a video on TikTok, where she shared how to clean the stove and oven effectively. To do this, you will need ingredients that every home has.
First, remove the grates from the stove and soak them in hot soapy water to soften stubborn grease. For the burners, you need to prepare a different mixture. For this, mix half a cup of baking soda, lemon juice and boiling water. Soak the burners and leave them for an hour.
Next, the blogger suggests making a special "scrub" for the stove. Mix one cup of baking soda and 1/3 cup of dish detergent. Apply the mixture to the desired areas and use a metal scrubber to remove any stains.
Clean the burners and grids with a sponge and detergent and rinse under running water. Wipe dry and you can put them back on the stove.
Chantel also shared the secret to cleaning your oven with water and lemon.
Cut one lemon into small pieces and place in a container filled with water. This can be a baking tray or a baking dish.
Put the container in a preheated oven to 180 degrees for 20 minutes or until steam appears.
The steam will soften the dirt and the lemon will effectively remove grease, she says.
Then remove the tray of water and wait for the oven and liquid to cool. Sprinkle baking soda on all surfaces in the oven, soak a clean cloth in the water and lemon and wipe all the necessary areas.
This method will help to easily remove old dirt and grease.
Earlier OBOZREVATEL reporten on the universal cleaning product, which will wash the whole apartment to shine.
Subscribe to OBOZREVATELchannels in Telegram, Viber and Threads to be aware of the latest events.