Trending:
No interrupting or correcting rules of conversational etiquette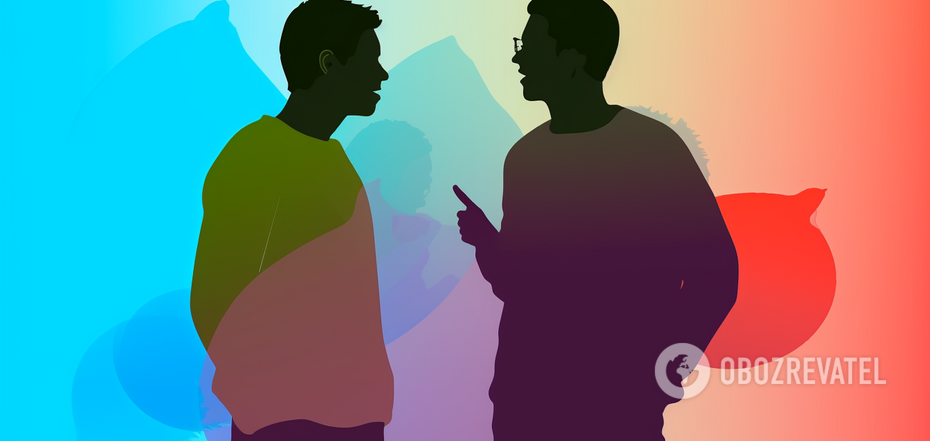 Rules of conversational etiquette
American psychologist Albert Mehrabyan has derived an interesting formula for communication: 45% of the impression of a person is formed by speech - voice, words, timbre, and the ability to express one's opinion. Everyone has heard about the rules of conversational etiquette, but few people observe them.
You can conduct a short test: record an impromptu story on a tape recorder or video to find weaknesses that can notice your interlocutors. Tell an impression of a book or a movie, hold a reflection on some event. OBOZREVATEL publishes the basic rules of conversational etiquette, which will help to improve conversational skills and add confidence in communication.
Slang rule
In business conversations, slang should be excluded. Speak in words that are simple and understandable to your interlocutor. Do not try to make an impression by operating with narrowly specialized concepts that your interlocutor may not understand. This will make him or her feel uncomfortable.
The rule of other people's mistakes
According to the rules of etiquette, it is very impolite to correct someone else's mistakes. You can gently mention them when you have a chance or when you are alone with the person you are talking to. It is not worthwhile to loudly tell the speaker about unimportant mistakes in pronunciation or accent, sitting in a large meeting room in the company of potential clients or colleagues. If mistakes are detrimental to the reputation of a person or company, find a way to communicate this tactfully in a private conversation. Alternatively, if possible, try to pronounce a difficult word yourself with the correct stress or sound.
Politeness rule
Do not interrupt your interlocutor. Even though there is not enough time or the discussion is too emotional, do not interrupt. Let the person finish his/her opinion and only then start counterarguments.
Rule of uncertainty
If you don't know what to answer a question, don't just say anything. Don't start pausing and stretching out parasitic words: "well... now... now... how to explain it....". It is better to say: "This question needs more detailed study" or "I can't answer right away, I need to think about it".
The rule of thumb
In conversation, try to lower your voice a little - by half a tone from your usual tone, especially when you first get acquainted. With strangers, it is better to choose a soft, friendly tone.
Earlier OBOZREVATEL told that there are several rules of etiquette, which unintentionally violate all. For example, a woman is accepted to skip ahead - but even in this rule there are exceptions, which few people know about.
Subscribe to OBOZREVATEL channels in Telegram and Viber to be aware of the latest events.