Trending:
No dust in minutes: the perfect Chinese way of cleaning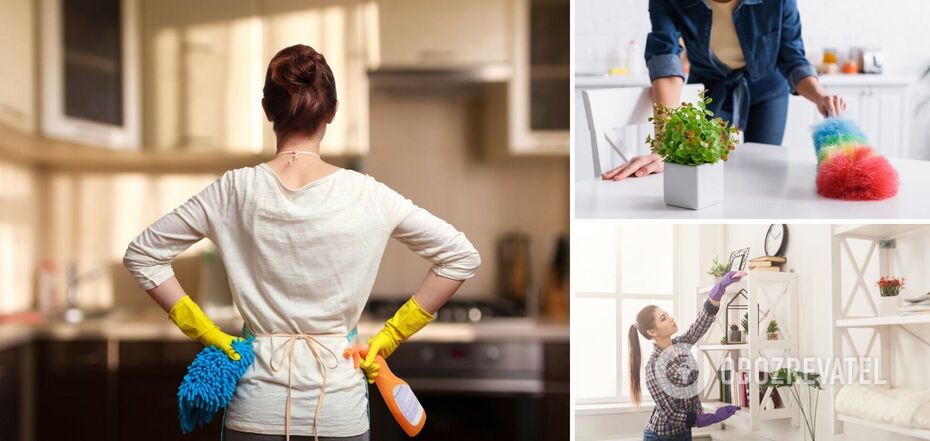 Quick Dusting Lifehack
Sometimes you need your home to look clean in minutes, but you don't have much time to clean it. For example, when guests are on your doorstep and you still haven't dusted.
Dry rags can only pick up dust, which will again settle on surfaces, and wet cleaning will leave marks and streaks. But the Chinese have come up with their own way to quickly get rid of dust. Details tells OBOZREVATEL.
At first glance, the method may seem a little strange, but those who have already had time to try out the advice, say that the lifehack really works.
Instead of a rag or towel in the fight against dust recommended to use old stockings. You can also take capron pantyhose. Of course, they must be clean, although not necessarily new.
Take a mop or broom and wrap the stockings around them. The nylon will attract even the smallest and most imperceptible dust particles. The reason for this is very simple - static electricity. Stockings will attract dust better than any other fabric.
By wrapping capron tights around the mop, you can reach even remote hard-to-reach corners of the ceiling, where dust and cobwebs are collected. It takes just a few minutes and the surfaces are clean.
Previously, OBOZREVATEL told about the main flyhacks, how to get rid of house dust.
Subscribe to OBOZREVATEL channels in Telegram and Viber to be aware of the latest events.