Trending:
New beginnings and ideas await you: September horoscope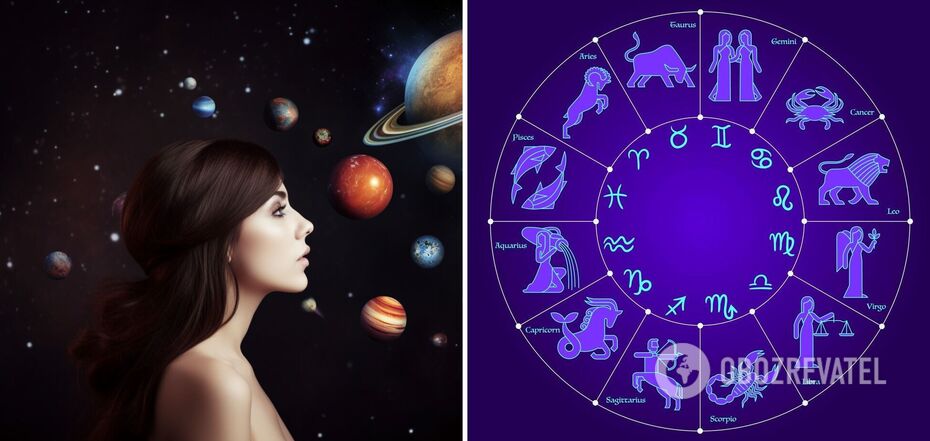 The beginning of autumn will be astrologically eventful this year
Summer is coming to an end, and in a few days the first month of autumn, September, will begin. This is always a time of high expectations, as September marks the start of the busy season. Holidays are over, the new school year starts, and business activity increases. At such moments, you always want to know what lies ahead.
Astrologers have decided to help representatives of all zodiac signs and have compiled a complete horoscope for September 2023. Find out what the stars predict for you during the velvet season, which will begin immediately after the full moon on 30 August and under Mercury retrograde.
Aries
The slowdown caused by Mercury retrograde may make your daily tasks more difficult. But don't be discouraged. These small obstacles are actually a great opportunity to rethink your daily routine and add more fluidity to your professional life. Pay attention to your loyal allies - they want to help you achieve your goals.
Taurus
Return to activities that bring you pleasure and make you feel happy. It could be work or homework or an old hobby. This summer, you have the opportunity to re-evaluate the harmonious atmosphere in your home and family. Now, set healthy boundaries to preserve your vitality. Your well-being is crucial if you want to succeed in everything you do.
Gemini
Instead of trying to push you out of your comfort zone, Mercury retrograde invites you to observe your emotions closely. It's impossible to solve all problems at once or heal all wounds in an instant, so take time to refocus, give yourself some peace, time to relax and move forward at your own pace. Every step counts on the road to a more carefree life.
Cancer
Try to make sure you don't have any distractions in the coming weeks. You need to be diligent. Not only in your work and daily routine, but also in your relationships. Do your best to be truly present in everything you do. This will help you avoid the minor inconveniences that often arise from Mercury retrograde.
Leo
With the end of Venus retrograde in August, you've experienced a renewed sense of passion in your life. This summer, you may have felt a lack of energy. But September will bring you a new chance. Showcase your talents or accept an interesting offer. The beginning of this autumn is the perfect time to prove to yourself and others what you are capable of.
Virgo
You are now in the mode of waiting for new beginnings. The stars urge you to spend this time studying the details. Be clear when communicating your intentions to allies and partners. This will contribute to optimal coordination of efforts. Your ability to adapt will be your greatest strength and will help you survive the Mercury retrograde period well.
Libra
You should now go deep into reflection and introspection. You can see the events of the past few months from a new perspective. Take the opportunity to give yourself a break, to restore your physical and emotional strength, even if it's just to get more sleep. This is the perfect time to sort out your life, get rid of what no longer serves you, and maybe even close some ending chapters.
Scorpio
Don't let obstacles demoralise you and prevent you from realising your aspirations. In September, try to surround yourself with people who want you to succeed and are ready to help you do so. Accept what you cannot control and turn to your loved ones for the rest. You become much stronger when you're around people you love.
Sagittarius
This month, Mercury retrograde may put you behind in your plans to achieve your goals. This delay will actually be a good signal that you need to reassess, rethink, and rework. Take these unforeseen events as opportunities and rely on your unwavering optimism to succeed.
Capricorn
September will force you to question your own views and beliefs. Take the time to identify the attitudes that limit your growth and get rid of them. This will require new knowledge and a broadening of your horizons. Open your mind to new possibilities and free yourself from your own limitations.
Aquarius
Some situations may cause you to react violently, but they will also allow you to explore deeper into what's really bothering you. In September, ignoring your emotions will be like running away from your own shadow when the sun is at its zenith. Be lenient with yourself and take an interest in your feelings. Introspection can reveal a lot of important and new things to you.
Pisces
Be prepared for minor disagreements with colleagues - this is how Mercury retrograde will influence you. Take these disagreements as an opportunity to improve your communication skills. Offer more clarity, precision and practice the best approach. Listen to the opinions of others, express your own, and look for solutions that will benefit everyone.
Earlier, OBOZREVATEL published a Tarot horoscope for all signs for the beginning of September, which promises a lot of love.
Subscribe to OBOZREVATEL's Telegram, Viber and Threads channels to keep up with the latest developments.