Trending:
Never prune roses this way: a mistake almost all owners make in the fall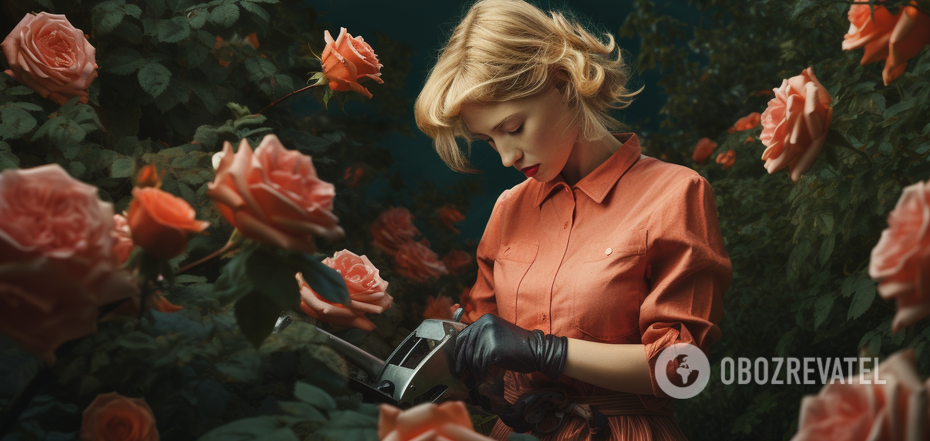 Pruning roses in the fall is a good idea if you know how to avoid making mistakes
Roses need fall pruning, except for the later and most delicate varieties. This helps the plant to better prepare for winter and frost. But it is quite easy to make mistakes.
OBOZREVATEL asked experienced gardeners how to do it. We will explain what not to do if you decide to prune your roses before winter.
Take your time
You should not prune roses while the weather is warm. The best time to do this is when the first night frosts begin. At this time, the plant will begin to gradually fall asleep, so removing parts of it will not do any harm. Moreover, this way the bush will be more resistant to winter storms as it will not be damaged by cold winds and the weight of snow.
Do not cut too much
Pruning too deeply can stimulate the growth of new shoots. It can even kill the plant if done before the frost. Leave the branches about 45-60 centimeters long. First of all, remove all dead, dried, and damaged branches.
Remove branches that rub against each other
If there are branches on the bush that intersect and rub against each other, they should be removed. Friction will damage them and the resulting wounds will break the plant's natural protective barrier. It will become more vulnerable to weather, diseases, and pests.
Don't forget to treat the cuts
When pruning roses, it is important not only to monitor the condition of the tool but also to disinfect it before and after work. It is also important to treat the cuts. They are sprinkled or covered with special products that can be purchased at a gardening store. These products protect the plant from infection through the cut.
Clean up the area
After any work with rose bushes, the area around them should be cleaned of cut leaves and branches. The fact is that such residues can harbor pests and infections that can easily pass on to the entire plant.
Earlier, OBOZREVATEL shared how to care for chrysanthemums in the fall to prolong their flowering.
Subscribe to OBOZREVATEL on Telegram and Viber to keep up with the latest news