Trending:
Never feed this to your cat: foods that can cause harm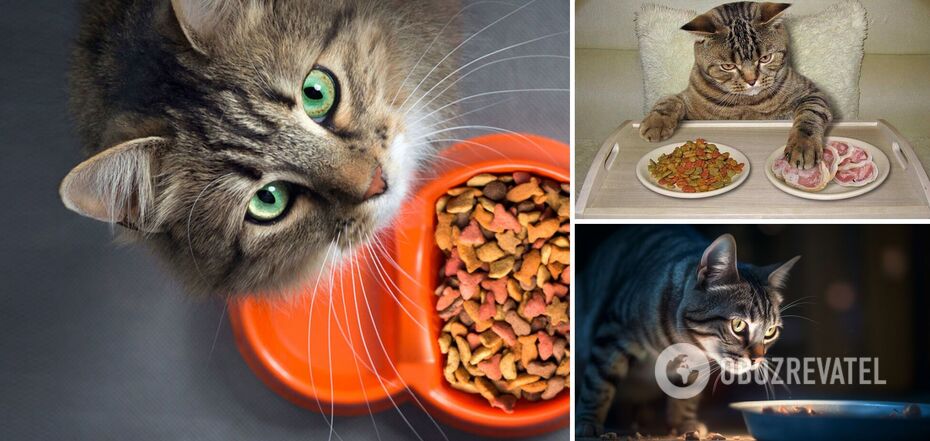 What should not be fed to a cat
Often owners feed their pets what they eat themselves. Or they combine - a little store food, a little homemade food. It would seem that the cat is satisfied, and you do not need to spend too much money on the constant purchase of food.
Veterinarians warn: mix home food and industrial pet food can not. This will lead to problems with metabolism and gastrointestinal tract. Therefore, they recommend choosing one type of food - either natural products or only feed. About what you can not feed cats, read in the material OBOZREVATEL.
What products are harmful to cats
If you feed the pet food, veterinarians do not prohibit sometimes treat the pet with a piece of meat or cheese. But the constant combination will lead to diseases.
Cats should not be fed:
sweets
spicy food
too salty food
a lot of fried food.
It is categorically forbidden to give cats dishes containing tomatoes, onions and garlic. Spices and sauces are very overloading the gastrointestinal tract.
Fish is a very popular product for feeding. Indeed, cats adore fish, but veterinarians urge not to give it to animals on a daily basis or in large quantities. First, raw fish contains parasites. Secondly, its regular consumption leads to kidney problems and urolithiasis.
What can be fed to a cat
The diet of cats should consist of at least 60% meat products. It is useful to boil broths or porridge with the addition of stewed vegetables.
Choosing a natural diet, you need to make sure that your pet gets the necessary amount of vitamins and nutrients. You can supplement the diet with pharmacy vitamins.
Cats can be fed:
beef
fermented milk products
offal
vegetable and animal fats
eggs
cooked fish
cereals, cereals
vegetables (not tomatoes).
To choose the right and healthy diet for the pet, you should seek advice from a veterinarian.
Earlier OBOZREVATEL told about the most clean breeds of cats.
Subscribe to OBOZREVATEL channels in Telegram and Viber to be aware of the latest events.