Trending:
Never do it: a mistake that will quickly ruin your lawn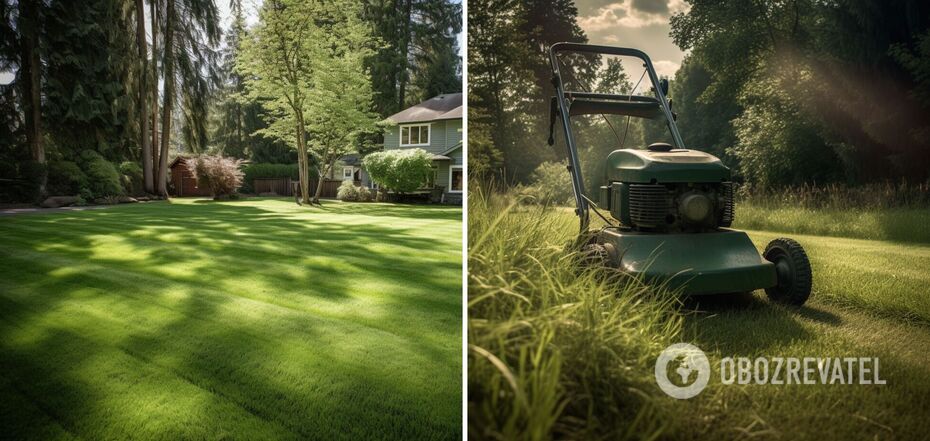 How to mow your lawn properly
A neat and well-kept lawn is a real decoration of the yard. However, the summer heat can be a real challenge. The weather conditions and time of day are important for keeping your lawn in order.
It is advisable to mow the grass at least once every two weeks. Porady Interia lists the most important rules for mowing your lawn.
Heat weakens the lawn
It is important to shorten the stems by a maximum of 30 percent of their length - they should not be shorter than four to five centimeters. If this advice is not followed, the lawn will be prone to excessive water loss, resulting in discolored dry grass and chunks of bare ground.
Can I mow grass in the sun
Mowing the lawn in the sun is not recommended. The rays will hit the turf directly, causing the plant to overheat. Without proper care, including watering and optimum mowing times, the grass will begin to die. Grass that is shortened in the sun has worse conditions for regeneration.
Working in the active daytime sun will also have a negative effect on the body. There is a risk of getting dehydrated, fainting, or even experiencing heat stroke.
What's the best time to cut the grass
From 11 a.m. to 4 p.m. it is better to avoid working in direct sunlight in the summer heat. You shouldn't mow in the morning either - dew will collect on the blades, and mowing wet grass leads to faster wear and tear on the mower blades.
The ideal time to get your lawn in order is between 4:00 pm and 6:30 pm. During this time, the turf becomes more resilient and susceptible to shortening. The lawn will recover overnight, and without the scorching sun, freshly mowed grass is not subject to rapid water evaporation.
Previously OBOZREVATEL told how to remove grass stains on clothing.
Subscribe to channels OBOZREVATEL in Telegram and Viber to keep up with the latest developments.