Trending:
Nature, tents and silence: Europe's top 5 camping resorts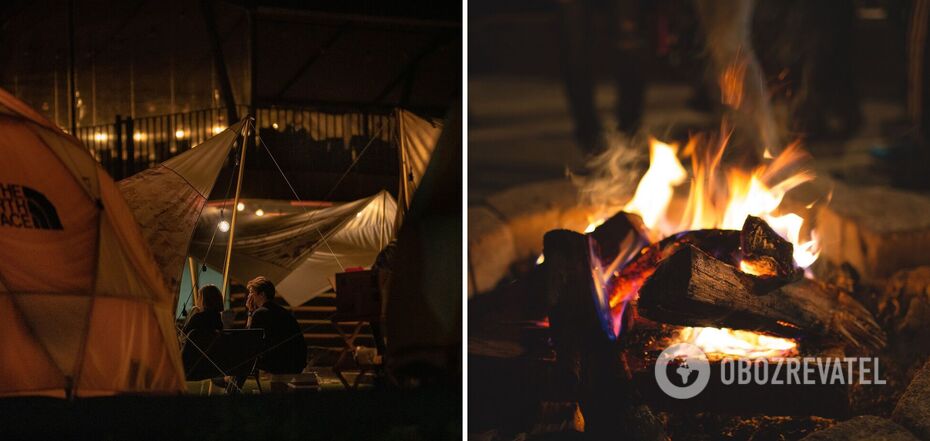 Best campsites in Europe
Camping from year to year is gaining in popularity among Ukrainian tourists. This ecological vacation can saturate you with emotions and inner resource in a short period of time. European resorts are perfect for this purpose.
How is camping different from the usual camping trips? First, you do not live among the forest, but on a specially equipped area, which often has an outdoor shower, a bio-toilet and something like a field kitchen. Secondly, such areas are often guarded, so no one will get to you and you will be constantly in complete safety. And the last thing - near to you in tents there will live your adherents who love the nature rest too.
In Europe, camping areas are paid. Renting a site or ready-made tent will cost you about $15-40 per night. You can find cheaper options, but they will be less comfortable. Where to go for such an eco vacation?
Fannefjord, Norway
Perhaps there is no better country for camping than Norway. The local nature fascinates at first sight. Lakes, forests, fjords, colorful houses, rocky shore... All this attracts thousands of eco-tourists every year. It is not surprising that so many tent cities are arranged just in this country.
One such area is located near Molde. It is a popular camping Quallthorpe, which has everything you need for a comfortable stay in nature. In particular, there are lights, wireless Internet, good communication, running water, and even a small store. Of course, it is not a complete fusion with nature, but such conditions provide a comfortable holiday.
If you are not enthusiastic about spending the night in a tent, you can rent wooden houses nearby. By the way, they are popular during the cold season, when sleeping in tents is not very comfortable.
Finnish Archipelago, Finland
Another country with very good nature. The Finnish archipelago is visited for rafting on the mountain river, walks among the diverse trees of the National Park, excursions to the old lighthouse and long bike trails. And also for the great camping sites.
There are a lot of them here. Therefore, tourists often stay for a few days among the Finnish beauty and enjoy the magical views. This destination is ideal for those who love outdoor activities.
Of course, the local campsites are equipped with high standards. They have everything you need for a comfortable stay and are close enough to populated areas, but away from noisy trails.
Blåvann, Denmark
Denmark is a very diverse country. Here, next to ancient castles, tall castles and striking architecture, there are dozens of camping areas. Due to the fact that the country has beaches, forests and hills, tourists have a wide choice of holiday destinations.
Of course, everyone can choose the campsite that he or she likes the most. But we advise to pay attention to the forest campsites, because in the warm season they are protected from the scorching sun, and there is definitely some lake or river nearby, where you can refresh yourself.
Sardinia, Italy
If you think that Sardinia is a resort for lovers of good service, luxury hotels and white beaches, you're absolutely right. But the island has many surprises, including the best campsites in Italy.
The most popular of them is located in the municipality of Sant'Antioco. Tent camp is equipped with a rocky shore, so you can sunbathe and swim here for sure. Tourists are also offered interesting excursions to the local catacombs, which are worth seeing at least once in a lifetime. And if you get really bored, you can go on a trip to Sardinia.
Bavaria, Germany
If you only know Bavaria as the center of beer festivals and the home of tasty sausages, a vacation in this German region will definitely surprise you. The locals love the outdoors, there are very beautiful camping areas.
We advise you to stay for a few days in the tent city near Füssen. It is almost no people here during the day. All do something: Some ride bikes, some go hiking, some visit the old castle and the local museums. And in the evening everyone gathers for a barbecue.
Earlier OBOZREVATEL told about the safest countries for tourists in Europe.
Only verified information in our Telegram-channel Obozrevatel and in Viber. Do not be fooled by fakes!