Trending:
NASA's hit asteroid Dimorphos started behaving erratically and is probably falling: scientists suggested what's going on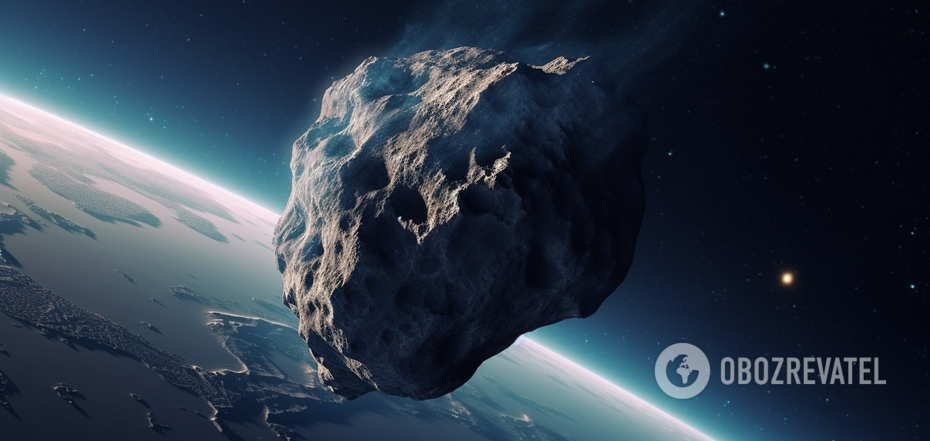 It is important for NASA to be sure that an asteroid knocked out of orbit behaves predictably in the future
A teacher from California (USA) Jonathan Swift and his students while using a school telescope discovered that the asteroid Dimofros, into which NASA made the DART spacecraft crash (Double Asteroid Redirection Test), now behaves somewhat erratically. Mission staff have already confirmed the data and put forward a theory for this behavior.
This is stated in a study published on the arXiv preprint portal. The study has yet to be peer-reviewed by the scientific community.
On September 27, 2022, NASA collided its spacecraft with an asteroid to test a theory about the probability of asteroid redirection. This mission was necessary to see if humanity could change the asteroid's orbit in this way in the future if there is a threat to Earth. It turned out to work exactly as the scientists expected, although not according to plan (read more about it at this link).
Due to the collision, the orbit of Dimorphos circling another asteroid Didymos was shortened by 33 minutes in a matter of weeks.
However, Jonathan Swift, a teacher at Thacher High School in California, noticed that Dimorphos' orbit continued to shrink by another minute more than a month after the collision during observations with his students.
"The number we got was a little bit higher with a shift of 34 minutes. It was inconsistent at an uncomfortable level," Swift revealed.
He shared his observations with the American Astronomical Society in New Mexico. They confirmed his findings.
"We tried hard to find a mistake in what we did, but we couldn't find anything," Swift explained.
The observations suggest that something forced Dimorphos' orbit to slow down steadily after the collision. One theory is that the asteroid is now falling, as previously its orbit was under the tidal influence of Didymos.
As New Scientist writes, a member of the DART team at the Observatoire de la Côte d'Azur in France Harrison Agrusa also noted that there is some evidence of the fall of the asteroid.
He said that there was "significant libration" after the impact, implying that Dimorphos began to wobble in its position towards Didymos, like the Moon do towards Earth.
"Now there is a possibility that, depending on the inertia, this will develop into a more chaotic fall where it (Dimorphos. - Ed.) could flip over," the scientist said.
However, Agrusa believes that such a situation would hardly lead to a reduction in the orbit of Dimorphos, as it would change randomly.
He believes it is more likely that material lifted from the collision, including boulders up to several meters across, remained in orbit around Dimorphos and subsequently fell back to the surface, causing its orbit to slow down.
"I think that's the most reasonable explanation," he said.
DART project coordinator at the Johns Hopkins Applied Physics Laboratory in Maryland (USA) Nancy Chabot said the team is continuing to observe Dimorphos and will publish the results in the coming weeks.
According to her data, the asteroid did continue to slow down for a while, but by about 15 seconds.
"We don't see any change after about the first month," she said, referring to observations through the end of February when the asteroid was no longer visible from Earth.
A future European Space Agency mission called Hera scheduled to arrive at the asteroid in 2026 will be able to tell exactly what happened on Dimorphos.
What exactly happened to Dimorphos could have implications for future asteroid redirect attempts, as it is important to know how the space rock will behave after a collision.
"It's really good to know what we did with Dimorphos. These specific details are key for future applications of this technique if it comes in handy," Chabot said.
Earlier OBOZREVATEL reported that NASA warned about 4 asteroids that will fly near the Earth on the Yom Kippur Jewish judgment day.
Subscribe to OBOZREVATEL channels on Telegram and Viber to be aware of the latest events.