Trending:
Mysterious "magic circles" have been discovered in 15 countries on three continents: scientists have not understood what they are for decades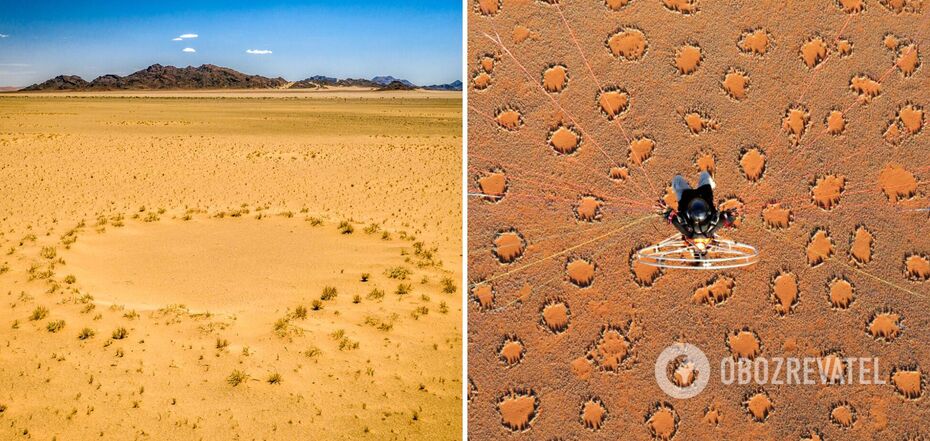 ''Magic circles'' in the fields
The world hides many mysteries that the most experienced scientists cannot find an explanation for. Mysterious "magic circles" have been discovered in 15 countries. Hypotheses abound, from alien signs and Turing mechanisms to layers of termites.
Using satellite imagery and artificial intelligence models, the "magic circles" were found in 263 locations on three continents. In particular, in Namibia, Western Australia, the Sahara, Madagascar, Southwest Asia, and Central Australia. The details were reported by Ifl Science.
According to the study's co-author Manuel Delgado-Bakerizo, scientists have obtained evidence that "magic circles" are much more widespread than previously thought.
"This is the first time that we have globally understood the factors that influence their distribution," the scientist said.
"Magic circles" are formed in fairly similar conditions: in soil with a low nitrogen content and in areas with an average rainfall of less than 200 millimeters per year.
"In addition to these factors, the presence of specific biological elements (termites) in certain regions also plays a role in the presence of these patterns," the scientists emphasized.
The study showed that crop production in regions with "magic circles" develops much more and is many times more stable than in regions without them.
Fernando T. Mestre, a professor at the University of Alicante, added that "these results provide the first empirical evidence of the increased stability and productivity of 'magic circles'." It is likely that mysterious circles can improve ecosystem properties associated with the stable cultivation of different plant species.
In the future, more detailed research will be conducted in these areas to determine the cause of the strange circles.
Earlier, OBOZREVATEL told why the "aliens" stopped leaving circles in the fields and who actually drew them.
Subscribe to OBOZREVATEL 's Telegram and Viber channels to stay up to date with the latest developments.