Trending:
Mountain roads and quiet coasts: Europe's top five routes for travel by car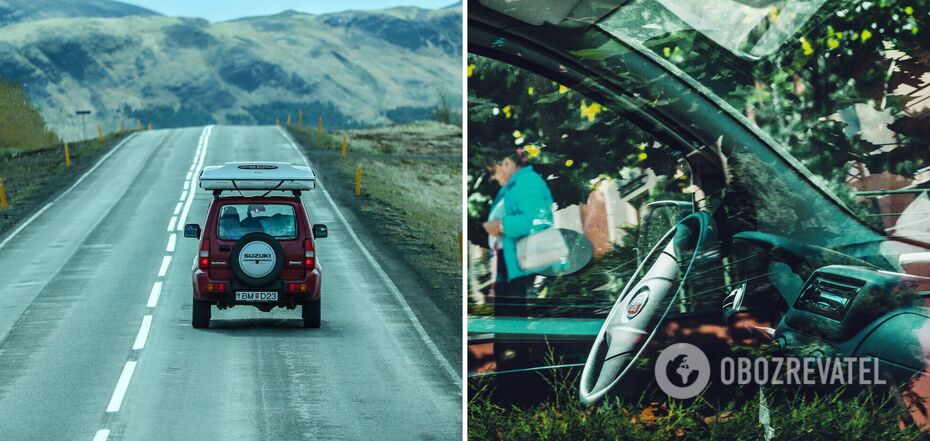 A selection of scenic driving routes
Traveling by car is a great way to explore new countries and enjoy unforgettable adventures. The advantages of such trips are obvious:
autonomy: full control over your journey, you don't depend on anyone;
freedom of action: stay where you want, explore picturesque towns and villages, visit parks and discover hidden treasures;
independence: plan your route, choose the places you want to visit, distribute your time as you wish.
However, it is important to keep a few things in mind before you travel. First of all, make sure that you have all the necessary documents:
passport with a visa (if necessary);
health insurance;
insurance policy for the car;
driving license;
certificate of vehicle registration.
It is equally important to familiarize yourself with the traffic regulations of the countries you plan to visit, as they may vary slightly. We also recommend downloading mobile navigation apps that work without an Internet connection.
After careful preparation, you're good to go! Here are just a few of the routes you might like.
Transfagaras, Romania
This road is considered one of the most beautiful in Europe, with unparalleled scenery, steep serpentines and fascinating views.
Departing from the picturesque town of Courtea de Argues, you will travel along a road with many curves, tunnels and bridges, reaching an altitude of more than 2,000 meters.
One of the most fascinating moments of the trip will be a stop at Lake Balea, located at the highest point of the trail. Here you can enjoy panoramic views, taste traditional Romanian cuisine and buy souvenirs.
Tip: Keep in mind that this highway is closed most of the year. Up-to-date information about the condition and status of the road is available on the trail's official website.
What to see nearby:
Vydrara Dam;
Dracula Castle (Bran);
The narrowest street in Europe (Brasov);
the fortress of Risnov;
Pelesh Castle.
We suggest you to try:
métités - traditional lamb sausages cooked over an open fire;
papanash - a dessert made of cottage cheese;
sheep's milk cheeses.
Amalfi Coast, Italy
Fabulous landscapes, picturesque villages and crystal clear Mediterranean Sea will make your trip unforgettable. The Amalfi Coast is located in the region of Campania, on the southern coast of Italy. The pearls of the route are the cities of Amalfi, Ravello, Positano, which are included in the UNESCO World Heritage List. There are sights, cathedrals, villas and museums to visit.
As you travel through this region, you will be fascinated by the colorful houses built on the cliffs that descend to the very sea. Be sure to stroll through the maze of narrow streets, where every corner offers incredible views.
Advice: Avoid travelling in August, when there are too many tourists and traffic jams on the road.
Things to see nearby:
Naples;
The ruined city of Pompeii;
Mount Vesuvius.
Tips to try:
Limoncello, a true calling card of the Land of Limonia;
fresh seafood;
olives.
Bachaalpse, Switzerland
Located in the heart of Europe, the Swiss Alps are famous for their beauty, literally mesmerizing. Sharp spires covered with eternal snow and green valleys, crystal clear lakes and streams, glaciers and dense forests - all this creates a striking landscape that leaves an unforgettable mark in the hearts of travelers.
After coming down from the mountains, we suggest heading to Geneva along the shores of Lake Geneva. It is surrounded by mountain peaks, vineyards and picturesque embankments, where you can relax on the beaches with golden sand.
And in Geneva itself you will find majestic palaces, elegant gardens and museums that will tell you the history of the region. Many festivals, plays and musical events take place on the banks of the lake, giving you the chance to immerse yourself in the local atmosphere and enjoy the arts.
Tip: If you want to visit Switzerland in the middle of summer or the holiday season in winter, it is advisable to book accommodation in advance.
What to see nearby:
Lauterbrunnen Valley with Staubbach Falls;
Lavaux vine terraces;
Montreux waterfront and Chillon castle;
Notre Dame Cathedral (Lausanne).
Recommended tastes:
The legendary Swiss chocolate;
wines from the vineyards of Lausanne;
fondue;
raclette.
The westernmost point of Europe, Portugal
Lisbon beckons tourists with its color and atmosphere. Did you know that only 40 kilometers from the Portuguese capital is the westernmost point of Europe?
If you dare to travel to the End of the World, you will have an unforgettable experience!
The road to the Cape of Rock will take you from the crowded capital to the wild and beautiful nature of the Atlantic coast. This place fascinates with its rich history and legends related to seafaring. Get ready to feel the wind in your hair and watch the infinity of the ocean that begins at your feet.
Tip: To avoid the crowds of tourists, it's best to visit Cape Rock early in the morning or in the evening.
What to see nearby:
Keloush Palace;
Pena Palace, built in the style of Romanticism;
Quinta de Regaleira;
Moorish castle;
Boca do Inferno.
Tips to try:
dessert pachtel de nata;
local wines Portuguese or Vino Verdejo;
grilled sardines.
Majestic Fjords, Norway
We suggest starting from the city of Bergen and reaching the famous Troll's Tongue rock along the shore of Hardangenfjord.
This fjord is famous for its mountain peaks, glaciers, picturesque waterfalls and villages. It is deservedly considered one of the deepest and most beautiful in the world.
The road to Troll's Tongue is woven among rocky mountains with magical panoramas. Prepare to take photos at every turn.
Tip: Check weather conditions before you travel: the threat of landslides and poor visibility can affect the safety of your journey.
What to visit nearby:
Bergenus Fortress;
Bergen Royal Residence;
Bernefjorden waterfall;
Steidalsfossen waterfall;
Hardanger Bridge.
Tips to try:
brown cheese;
laks - fried or smoked salmon;
traditional Norwegian beer;
Småbrid - a sandwich with vegetables and sausage.
Europe is a limitless space with many places to explore, and traveling by car gives you the freedom and opportunity to enjoy all that this continent has to offer. Get behind the wheel, follow the rules and get ready for an exciting adventure.
OBOZREVATEL previously told about the best beach resorts in Europe, the rest of which is very cheap.
Only verified information on our Telegram-channel Obozrevatel and Viber. Do not be fooled by fakes!