Trending:
Money will flow: five feng shui tips to attract wealth to your home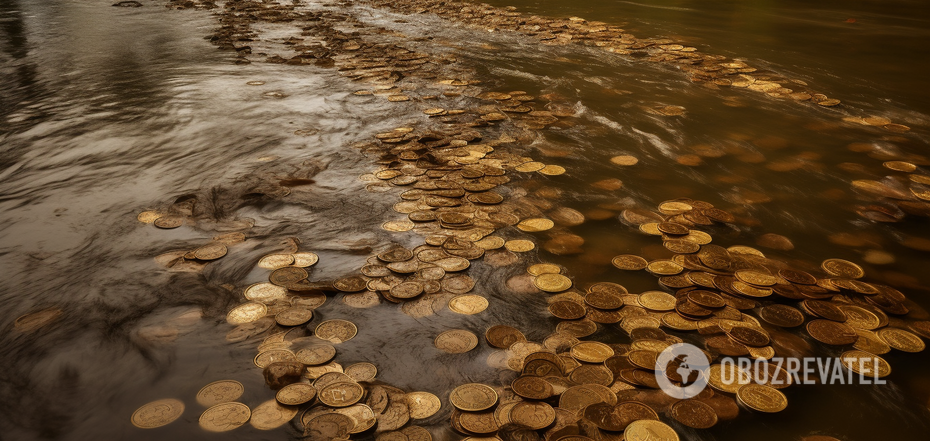 Qi energy loves order and beauty
The ancient Chinese philosophy of feng shui teaches how to attract various good things into your life with the help of the flows of vital energy called "qi". Of course, it's also about wealth.
OBOZREVATEL has collected five tips on how to use the principles of feng shui to attract money into the house. Even if you do not really believe in such mystical things, they will definitely help to make the house more cozy, so it is worth reading the list in any case.
Get rid of clutter in the house
"Qi" energy cannot circulate freely in a cluttered space. Therefore, you need to get rid of all the things you no longer need. Clear as much space as you can, leaving what you think is important. Give the rest away, sell or throw. in a trash can. Maintain order by eliminating unnecessary purchases.
Decorate your home with flowing water
The ideal option is to buy a home fountain. But even a picture or photo depicting the movement of water will do. According to feng shui, it should increase the flow of energy and a peacefully flowing water will cause a pleasant calming effect in general. At the same time, try not to leak water from faucets and other plumbing fixtures. This will lead to the outflow of money from the house.
Make the entrance to the house aesthetic
"Invite" life energy into your home by decorating the entrance. Paint the door in a bright color, put a new rug and take care of it regularly. It will also be good to place pots with live plants at the entrance.
Decorate your home with crystals
Citrine crystals are believed to attract money. Buy a simple untreated stone or a decorative tree with crystals. Place it where you keep your money or where you work.
Keep your kitchen clean
Never leave your kitchen dirty. It should always be in perfect order. Wash dishes immediately after meals, wipe down the sink, sweep crumbs off the table. Circulation of "Qi" energy depends very much on the state of the kitchen.
Earlier OBOZREVATEL shared how to choose the right mat under the front door so that good luck.is always in the house.
Subscribe to OBOZREVATEL channels in Telegram, Viber and Threads to be aware of the latest events.