Trending:
Money in the wind! Seven things you waste money on when traveling: check this list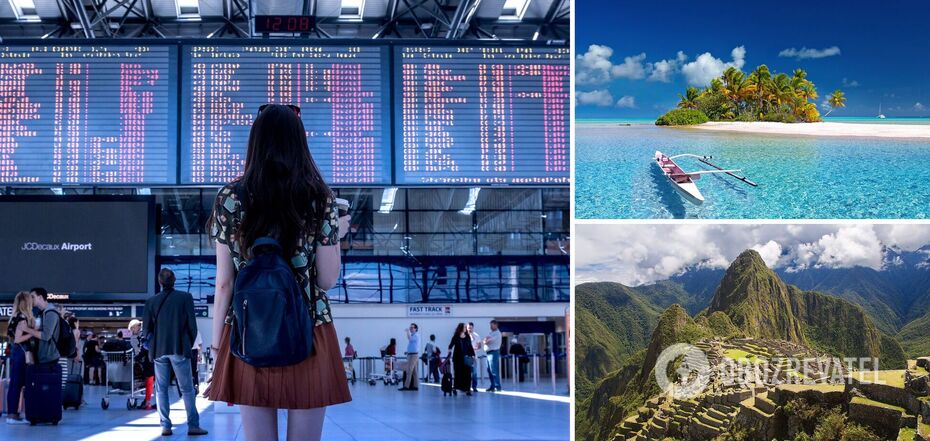 Some tricks will help you spend less money
In 2023, the prices of demand for traveling have increased, as have the prices of airfare, hotel rooms and other services. Therefore, you should expect to spend more.
However, a specific "strategy" will help you spend less money, writes GOBankingRates. Knowing which purchases are not worth spending is the best way to start saving money. The publication cites the most common types of spending "that can lead to budget busting."
Buying expensive trinkets
The easiest way to spend money on any vacation is at the gift store. A shot glass, coffee mug and other souvenirs usually end up in a dusty box shortly after returning home.
Kevin Mercier, founder of travel blog Kevmrc.com, explained that most resorts have souvenir stores that demand "significantly higher prices for their goods compared to local markets outside of tourist hotspots."
"Travelers often waste their money buying souvenirs such as key chains, shirts and magnets from these overpriced stores. I always compare prices at different stores before buying, which helps me make a more informed decision," he said.
Overspending on hotels
Saving money on hotels and resorts is easy, regardless of your budget or lifestyle, but it's just as easy to spend extra by falling into a "financial travel trap," says Exotic Voyages chief operating officer James Tai.
A comfortable stay is important, he says, but that doesn't mean "robbing the bank." So, don't overpay money for hotels in prime locations and opt for luxury options, while budget alternatives are available.
"Consider staying in guesthouses, hostels or vacation rentals, which often offer great value for money without compromising on quality. Also, booking accommodation well in advance or taking advantage of hot deals will help ensure affordable prices," he advised.
Dining in tourist traps
Another common mistake is falling into the trap of expensive and mediocre restaurants for tourists, says Tai. Instead of dining at hyped establishments, it's better to visit local eateries and street food stalls where you can enjoy authentic cuisine for a small price.
"Talk to locals or consult online to find hidden gems that offer delicious food and exciting cultural experiences. Not only will you save money, but you'll also embark on culinary adventures that will leave an unforgettable experience," recommends Tai.
Card payments
One of the most wasteful expenses is foreign transaction fees, says Nicole Cueto, a certified travel consultant with Fora Travel who has traveled to 41 countries and all seven continents.
"When you pay for something overseas with your credit card and are offered the choice of whether to pay in the local currency or your home currency, always choose the local currency. You will get a better conversion rate. It may not seem like a big difference, but it is," Nicole recommends.
Luggage
Packing a lot of stuff while traveling can lead to unnecessary expenses, such as baggage fees or the temptation to buy extra.
"Optimize your packing by carefully planning your outfits and taking into account the weather and activities at your destination. Traveling light not only saves money, but also provides convenience and freedom during your trip," advised Joshua Haley, founder of travel and moving website Moving Astute.
Public transportation
When you get to your destination, you may spend a lot of time moving from place to place. If you don't take the time to learn about public transportation to get around like a local, you're sure to splurge on cabs or other expensive modes of transportation.
"Take advantage of public transportation systems such as buses, trains or subways, which are usually more cost-effective. Also, consider walking or biking shorter distances, which can save you money by exploring your destination at a leisurely pace," says Haley.
Booking expensive tours that you can organize yourself
Too many travelers spend money booking tours without knowing that they can arrange a similar experience on their own, travel blog Passports and Photographs author Audra Edgington said.
"People think that if they want to see a place that's a little harder to get to, like Machu Picchu, they're going to have to spend a few thousand more and outsource the whole organization to a tour company instead of themselves," she said.
Audra added that organizing a tour on your own may require "a little more research and planning," but will save money.
"One of my biggest planning tips is to look at what these tour companies offer, look at their itineraries and try to replicate it yourself to see how much money you can save," she recommends.
Read also in OBOZREVATEL:
- Five travel lifehacks that will allow you to fully immerse yourself in a new atmosphere. Travel guides most often suggest places that lack true color and you end up getting to know a new area superficially.
- 5 peaks of the Ukrainian Carpathians that even beginners can conquer. For example, the ascent to Hoverla lasts up to 6 hours. On the way you can admire the unique forests and the lake Nesamovitoe.
Only verified information from us in Telegram-channel Obozrevatel, Threads and Viber. Do not fall for fakes!