Trending:
Miracle paste will clean even the dirtiest oven: how to prepare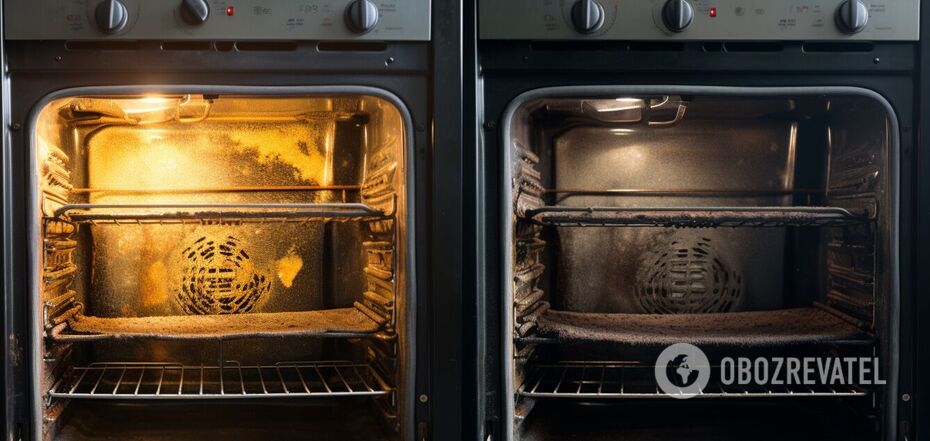 How to clean a dirty oven
Washing the oven is not usually on the list of favorite household chores. Constant use accumulates burnt grease, dirt, and food residues on the walls that cannot be removed with conventional cleaning products.
An effective miracle product will help you clean even the dirtiest oven. Informacion magazine told us about a safe and affordable alternative to harsh chemicals.
Ingredients needed
Step-by-step instructions
Step 1. Safety always comes first - make sure the oven is completely off and cooled down before starting the cleaning process.
Step 2. Take a small container and mix the baking soda with a little water. You want to get a paste that spreads easily, so adjust the amount as needed.
Step 3. Carefully spread the baking soda paste over grease stains and food residue. Don't forget to clean the heating elements and fans.
Step 4. It is important to wait: the paste needs time to work. Ideally, you should leave it overnight.
Step 5. The next day, fill a spray bottle with white vinegar and spray it liberally on the baking soda paste. A chemical reaction occurs, during which grease and dirt will be removed from the surface of the oven.
Step 6. Soak a cloth or sponge in water and clean the entire interior. The baking soda and vinegar will do most of the work, but you may need to scrub the surfaces a little in particularly stubborn areas.
Step 7. Rinse the oven with a sponge dipped in clean water to remove any residue.
Earlier, OBOZ.UA talked about the most effective ways to help clean the kitchen hood from grease and scale.
Subscribe to theOBOZ.UAchannels in Telegram and Viber to keep up with the latest developments.