Trending:
Miniature and easy to get along with kids: top small dog breeds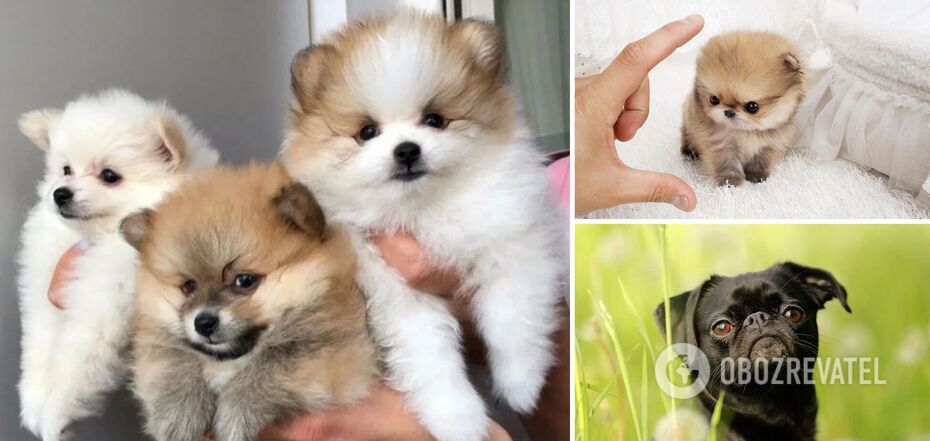 Small breed dogs
Small breed dogs are excellent companions. They are contactable, usually not aggressive and get along well with children.
Small dogs feel comfortable in city apartments, it is convenient to travel with them, because they easily fit in a carrier. OBOZREVATEL made a rating of miniature breeds of dogs, which will be a loyal friend of owners of all ages.
Pomeranian Spitz
Fluffy, active, funny and incredibly cute dogs of this breed will leave few people indifferent. The average height of Pomeranians is 17 cm. Pomeranians need a lot of attention from their owners. They are very active and contact. These dogs love to play with other animals.
Japanese Terrier
The average height of Japanese terriers does not exceed 30 centimeters. Terriers are easily recognized by their coloring, they have a white coat and black or brown muzzles. Characteristic features are floppy ears and large brown eyes. Japanese Terriers are characterized by obedience and intelligence.
Petit-Brabanson
The breed was developed in Belgium in the 19th century. They are small dogs (approximately 22 cm) that will make ideal companions. Brabansons should not be left alone for long periods of time, they do not tolerate loneliness well.
Beaver Yorkshire Terrier
Beavers are similar to regular Yorkshire Terriers, but have a different coloring and coat texture. Owners of Beavers say that they are a very loyal and devoted breed that will follow their owners everywhere.
Continental Toy Spaniel (Papillon)
These Toy Spaniels are also called Papillons, which is French for "butterfly". The wings of the butterfly resemble expressive ears. Toy Spaniels love to play and will make wonderful friends for children.
Chihuahua
The Chihuahua is one of the most popular ornamental breeds, with an average height of 17 cm. Chihuahuas can be taken with you to any event, from walks to dates in cafes. They are obedient, companionable and loyal dogs that lend themselves well to training and easily learn new commands.
Japanese chin
They are cheerful, sociable and unpretentious dogs that are very attached to their owners. Chins do not require too much space, so they will feel great in a city apartment.
Earlier OBOZREVATEL told whether dogs will survive in a world without humans.
Subscribe to OBOZREVATEL channels in Telegram and Viber to keep up with the latest events.