Trending:
Medical cannabis: new opportunities, global experience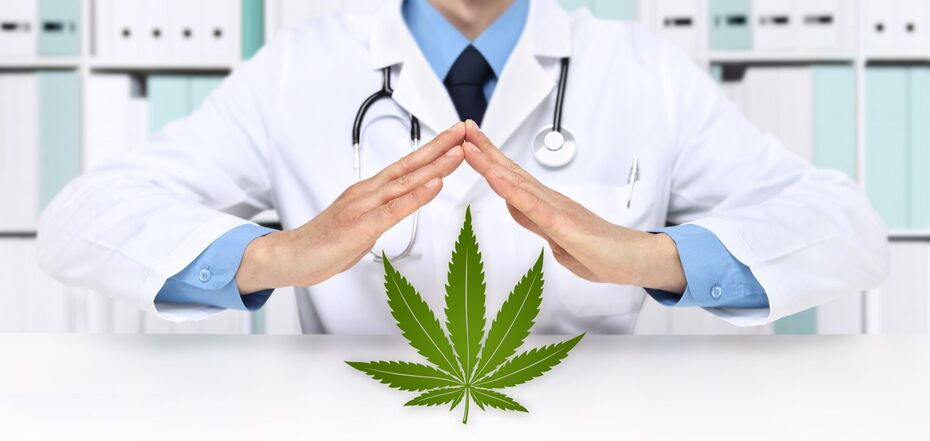 Medical cannabis: new opportunities, global experience
"Ukraine is the second Colombia", "our country will be sown and overflown with narcotic marijuana!", "we will have weak-minded children born": this is how some well-known politicians, scientific figures and honored doctors of Ukraine met the new bill on the legalization of medical marijuana. At the same time, the world experience of countries with developed medicine shows the following: patients with epilepsy, cancer patients, war veterans with PTSD and many others are people for whom medical cannabis is vital.
Is it so scary? What does the law imply? Will domestic pharmacies turn into a den for drug dealers? Why does Ukraine need medical cannabis?
Myths about cannabis, therapeutic effect
Medical cannabis should not be confused with marijuana, doctors say. Cannabidiol is not a psychoactive substance and does not cause narcotic intoxication and addiction as it does not contain tetrahydrocannabinol substances, WHO clinical data confirm.
Medical cannabis contains less than 1% THC in 2/3 of the dry weight of the inflorescences, so it is not a psychoactive substance. Even at high doses of consumption it does not cause changes in mental functions.
It is one of the most effective and safe remedies for patients with severe pain syndrome who are no longer affected by painkillers. Unlike narcotic drugs, medical cannabis does not require increasing doses. The substance effectively eliminates severe pain, reduces anxiety and depression and does not cause nausea and vomiting, which is very important for cancer patients.
Medical cannabis is somewhat the only safe salvation to date for seriously ill people who suffer from excruciating pain, anxiety and depression.
Mutiny on board. "Is Ukraine the second Columbia?"
"The topic of 'legalization of medical cannabis' is actually needed in order to grow and process cannabis in Ukraine in very large volumes. There is no need to adopt a new law to legalize medical cannabis!", Olha Bohomolets, People's Deputy and Honored Doctor of Ukraine, shared her thoughts.
"Under the aegis of legalization of medical cannabis, Ukraine wants to make a new Colombia in the center of Europe. We have a suitable climate for this, enough territories, facilities and a liberal-minded population," Mrs. Bohomolets summarized, considering medical cannabis to be ineffective in fighting PTSD.
The same idea was broadcast to the masses by the leader of the Batkivshchyna party, Yulia Tymoshenko, calling draft law No. 7457 "very exotic":
"This law is about Ukraine being seeded and filled with narcotic marijuana!" Yulia Tymoshenko resents, suggesting that the Verkhovna Rada either procure marijuana-based medicines or resign.
World experience: medicine and science
It is worth noting that medical cannabis is successfully used in 56 countries around the world with developed medicine and science, including Germany, France, Israel, UK, Austria Belgium, USA and Canada. The therapeutic effect of the drug has been confirmed by numerous clinical studies, including WHO.
International law permits the use of marijuana for medical and research purposes. Before the adoption of the draft law No. 7457, Ukrainian scientists and doctors were not free to research and use cannabis in their practice.
The authors of the bill assume: the authorization of medical cannabis will become a good foundation for the development of medicine and pharmaceutical industry in Ukraine, as well as attract profitable international investments in science and industry.
How to buy medical cannabis? Electronic registry
What does the draft law No. 7457, which received the approval of the Verkhovna Rada on July 13, 2023, suggest? According to the authors of the bill, including Ukrainian President Volodymyr Zelensky, its main goal is to make medical cannabis available to Ukrainians with cancer, mental illness, severe injuries and war veterans with PTSD.
Note that the law allows growing cannabis with only the authorized amount of narcotic substances, which caused a heated debate in our politicom.
Access to cannabis-based medications will be available to those patients who have a doctor's prescription via electronic prescription. Pharmacies with a retail license for medical cannabis will sell the medication by recording the sale through the eHealth system.
As we can see, despite the discussions and disagreements, the majority of deputies, following the example of most European countries, supported the bill on the legalization of medical cannabis. World practice shows that such initiatives help shed light on the shadow market of marijuana trade and open up new opportunities for the treatment of seriously ill patients.