Trending:
Media: Russian ship capsized and is being towed to the shore after the drone attack on Novorossiysk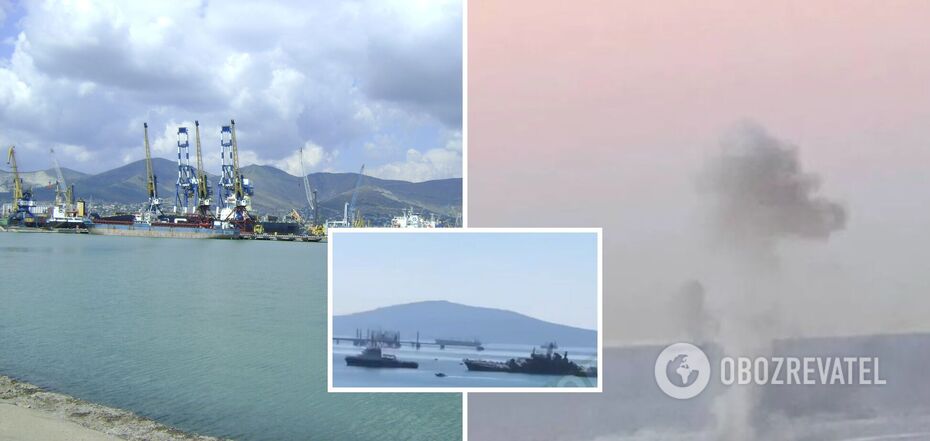 A Russian landing ship capsized in Novorossiysk port. Source: Screenshot
A Russian landing ship was hit during a nighttime drone attack on Novorossiysk, Russia. One of its compartments flooded, causing it to capsize.
The ship is currently being towed to the shore. This was reported by the media, publishing the relevant footage.
Explosions and sounds of shooting were heard in the harbor area in Novorossiysk on the morning of August 4. The Defense Ministry of the aggressor country said that the reason for this was the "drone attack of the AFU" on the naval base and that all targets were destroyed.
Propagandists claimed that unknown aquatic drones were fired from gunboats. As a result, one drone burst into flames, followed by an explosion.
The port of Novorossiysk introduced a temporary ban on the ship movement. It was issued by the CPC company, stating that "the terminal is not damaged and continues to load oil onto moored tankers."