Trending:
May not make it through the winter: which garden plant should be pruned significantly in autumn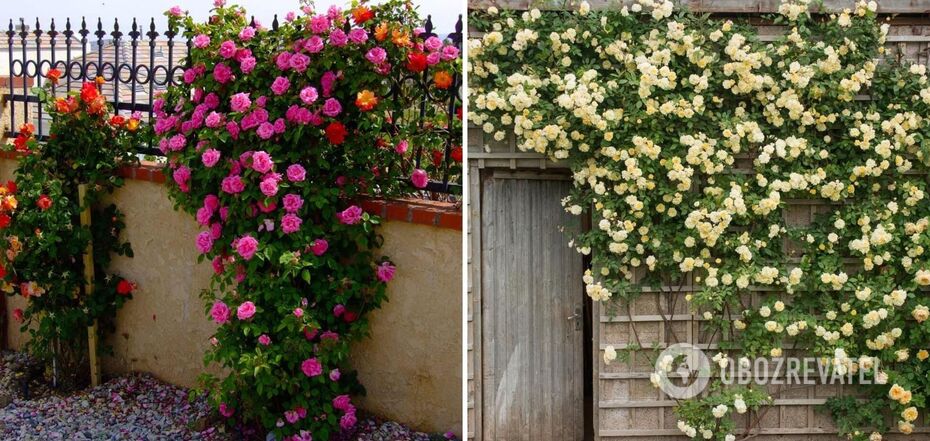 How to prune a climbing rose
In the fall, gardeners must prune their plants to get rid of damaged and diseased shoots, prepare the crop for frost, and improve growth. For example, a climbing rose needs to be pruned significantly because many branches can prevent the formation of new flowers.
OBOZREVATEL has found effective tips to help with this. Wear gloves and goggles to prevent thorns from scratching your skin or getting into your eyes.
Thoroughly inspect the climbing rose and remove any damaged and old, rough branches. Cut them off right at the root.
Try to carefully place the main stems at the same distance from each other, tying them to a fence, hedge or other support. All side shoots, that is, those branches that have grown from the main ones, should be cut to half and leave a couple of leaves on them.
This will help create a new shape for the bush and stimulate the growth and development of new branches.
Also in October, you need to fertilize and insulate the rose bushes. After pruning, treat the plants with copper or iron sulfate. This is a preventive measure that will help to avoid various diseases.
In mid or late October, depending on weather conditions, make root insulation from branches.
Earlier, OBOZREVATEL published ways to make a flowering wall and arch from climbing roses.
Subscribe to OBOZREVATEL's Telegram and Viber channels to keep up with the latest developments.